Our second litter "Diamond dew" were born on 3rd July 2018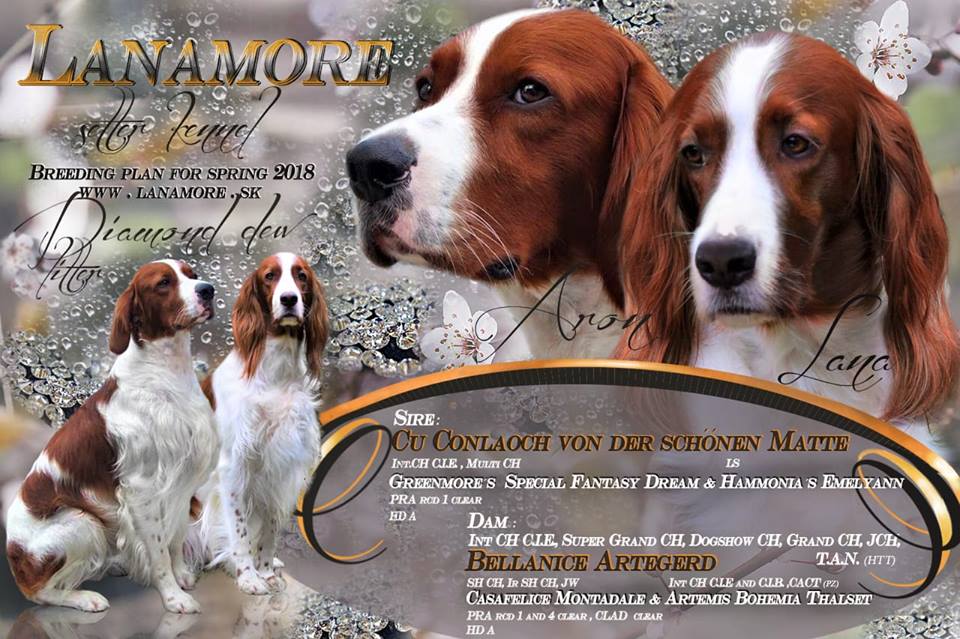 We plan English setters litter in the summer 2019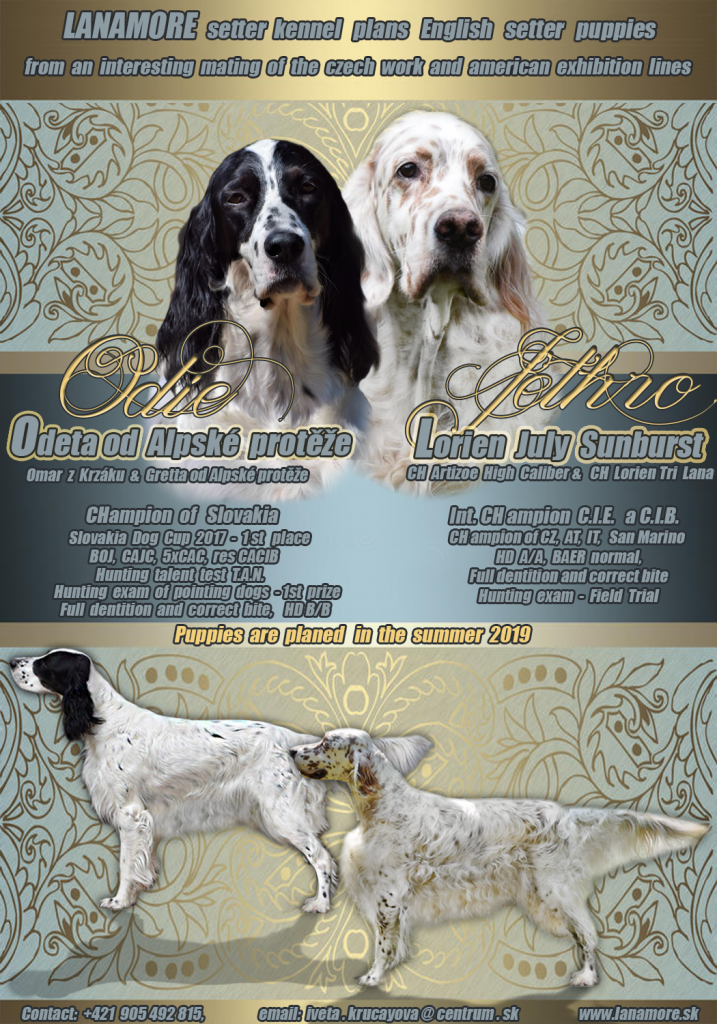 Puppies of our Bucky and Flora were born on 15. October 2018,
in kennel "Zo splavu z Hoste" 
3 females and 7 males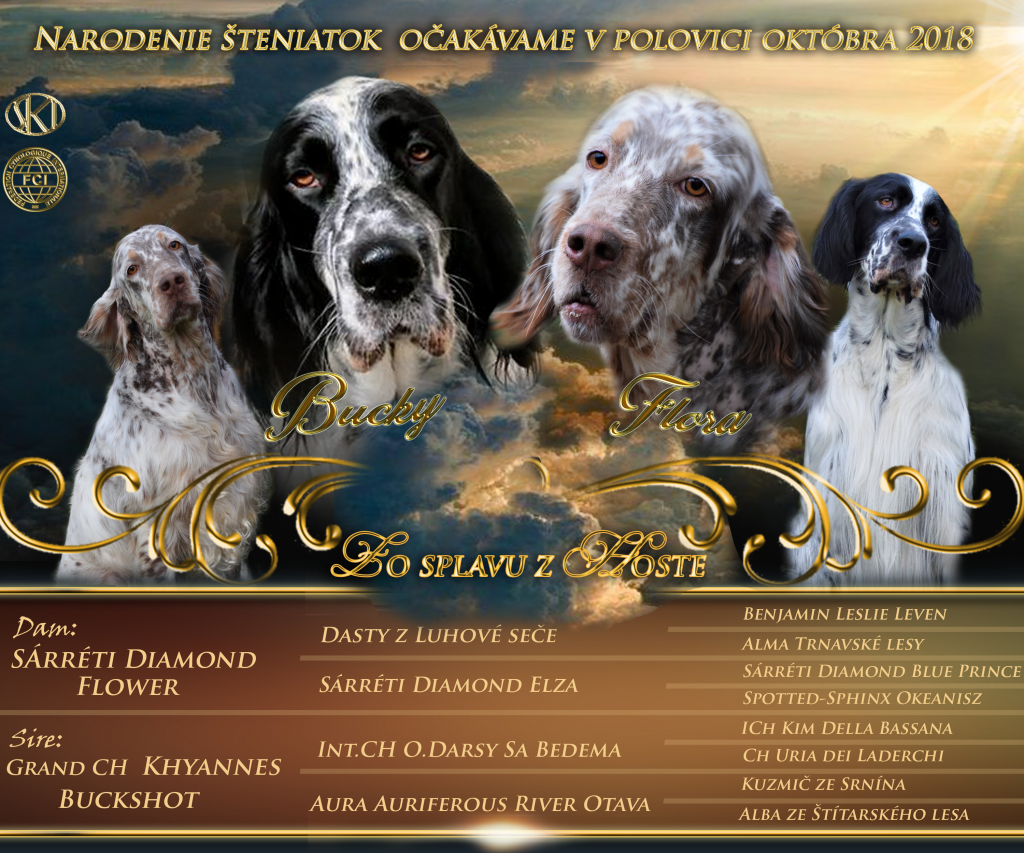 On 13th Septermber were born 6 puppies of Bucky and Janis Jopoplin Morrison.
5females and 1 male .
Puppies were born in kennel Morrison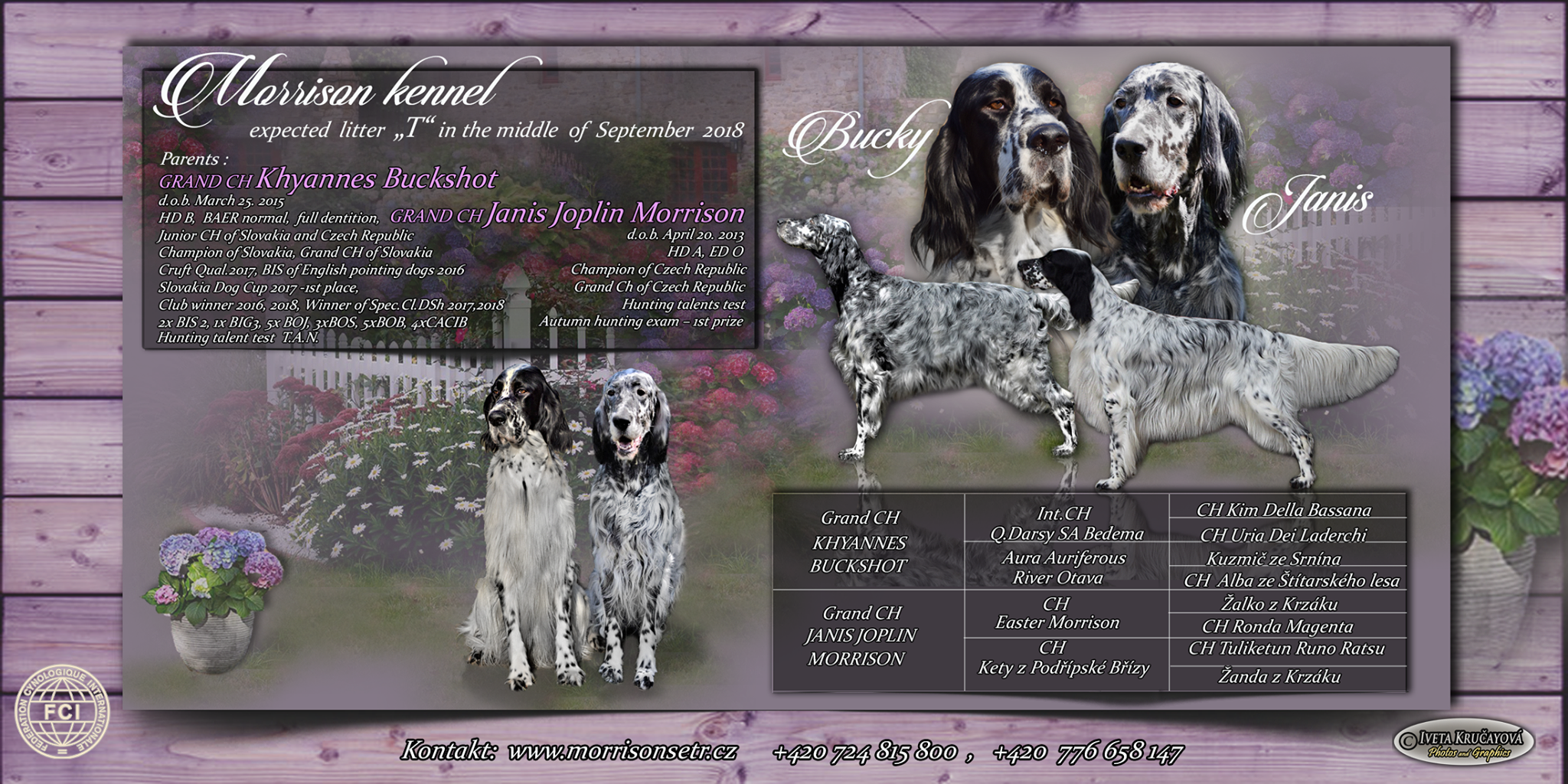 Puppies
November 18. 2016  were born first puppies in our kennel Lanamore .
Mother is Bellanice Artegerd "Lana" and father dog from Swizerland   Vistador Bohemian "Enea".
If you are interested in a puppy, please contact us to undermentioned e-mail address or the phone number. We look forward to your interest!