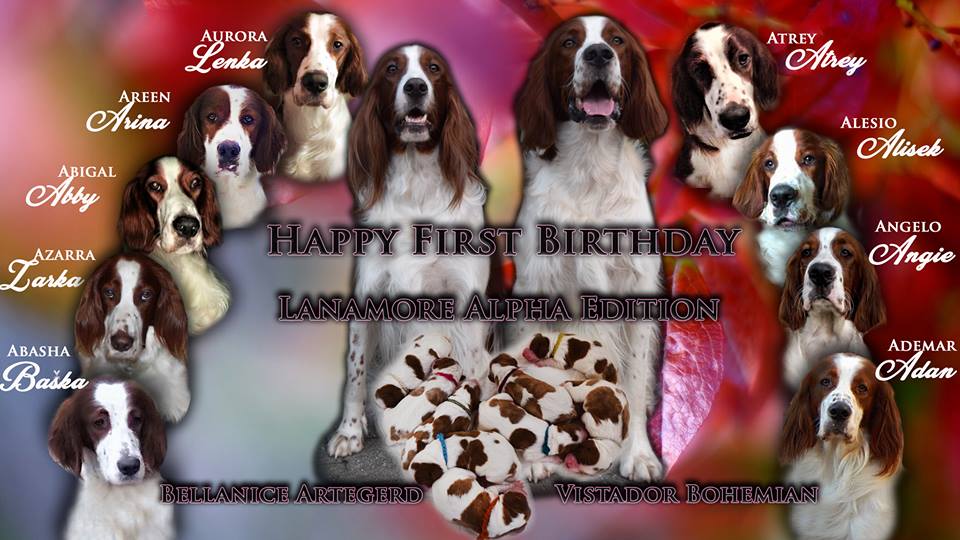 Lanamore Alpha Edition litter
d.o.b. november 18. 2016
panrents
VISTADOR BOHEMIAN & BELLANICE ARTEGERD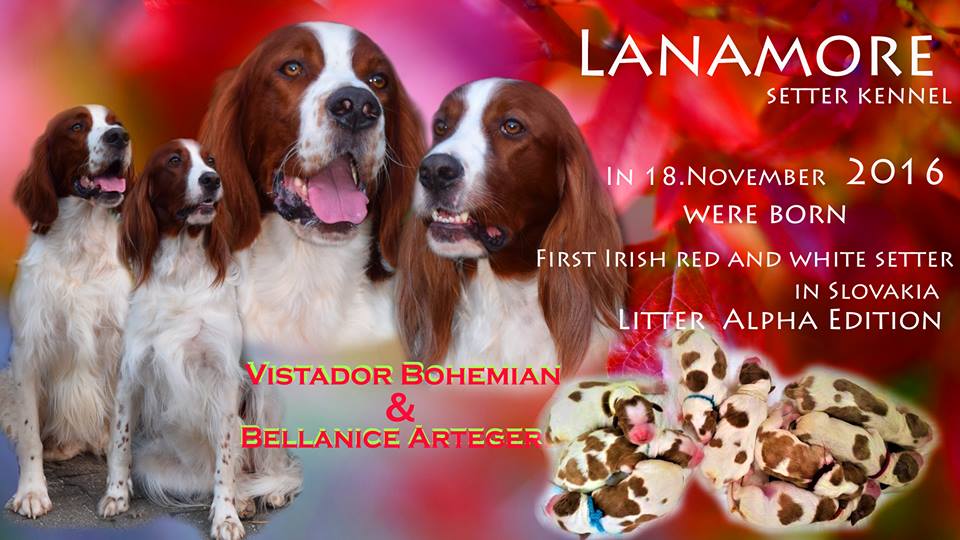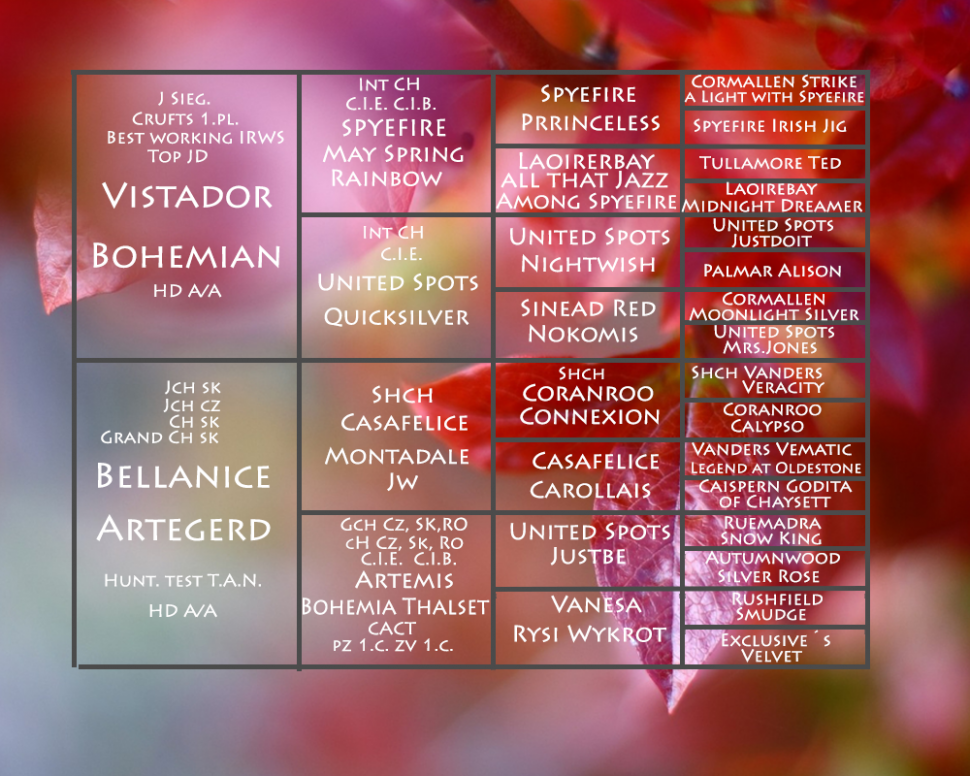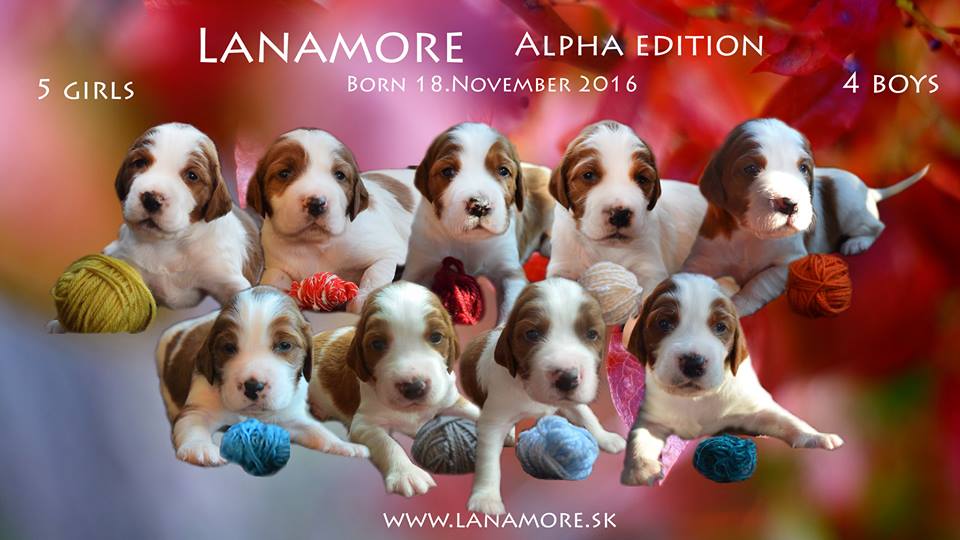 We celebrate New Year's Eve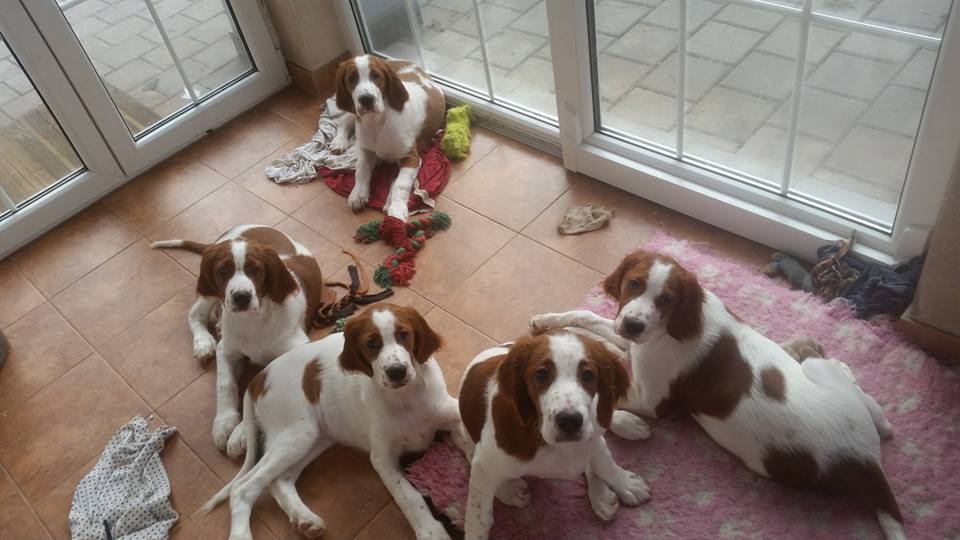 She lives with her grand father in a loving family of Gail and Ian Lamb in England in setter kennel Casafelice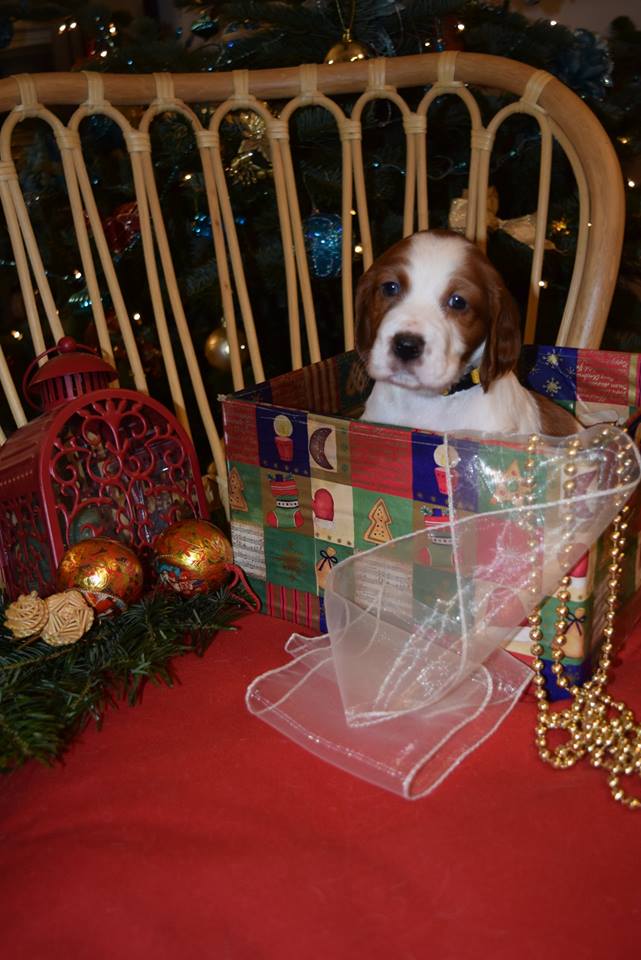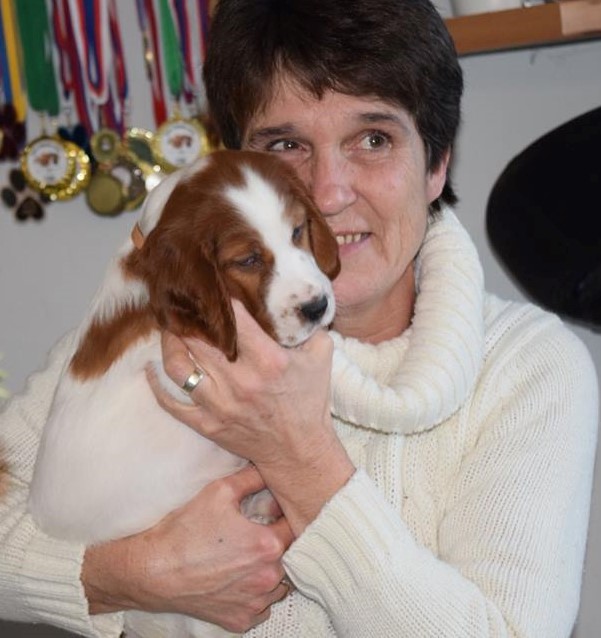 She lives in a loving family Vician with five loving children  in Krupina in Slovakia. She is first female in new setter kennel.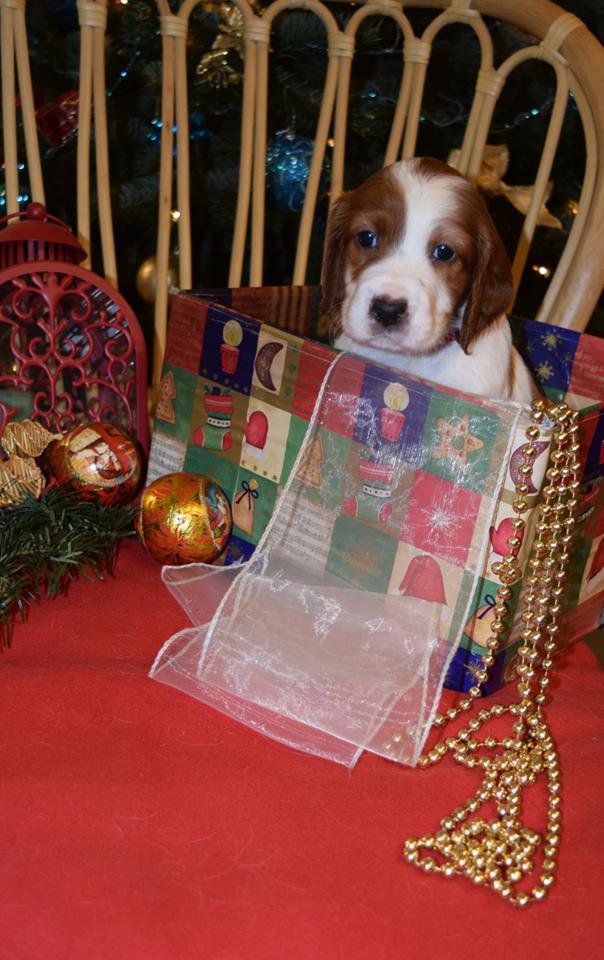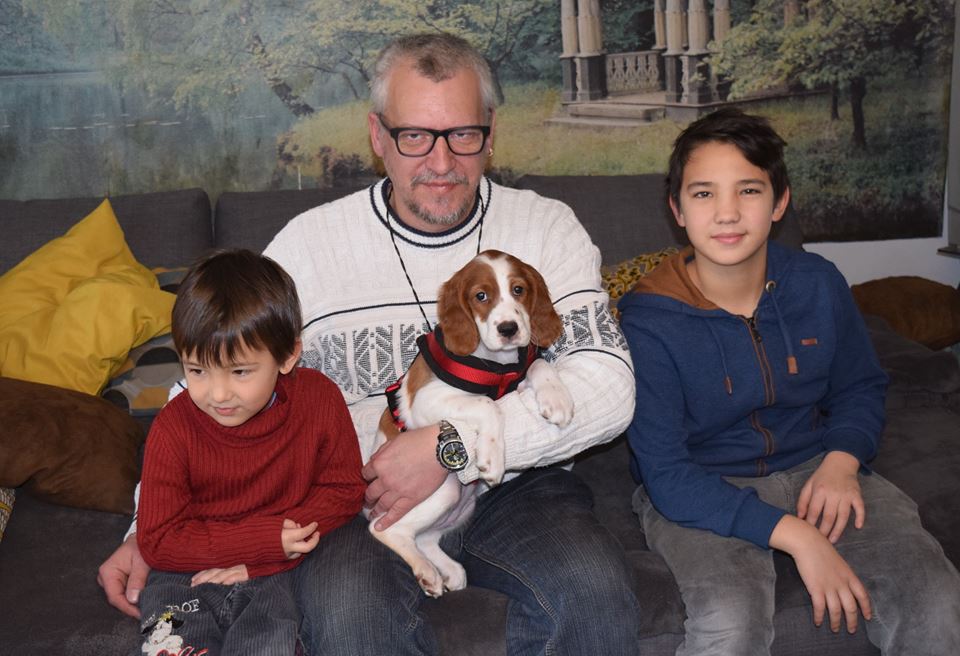 She lives in a beautiful and  loving family Bajus in Kežmarok in Slovakia.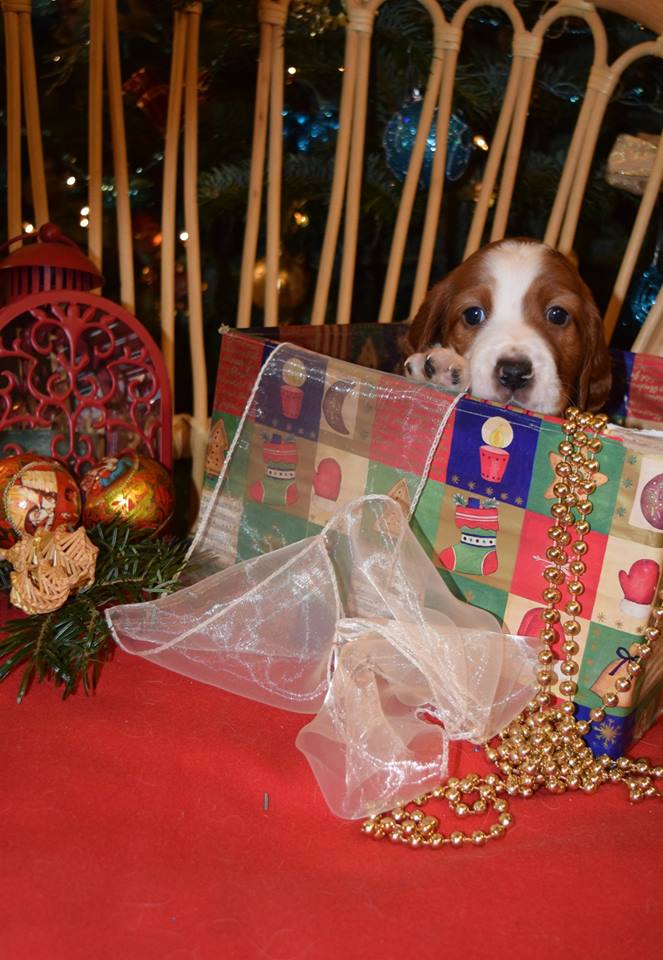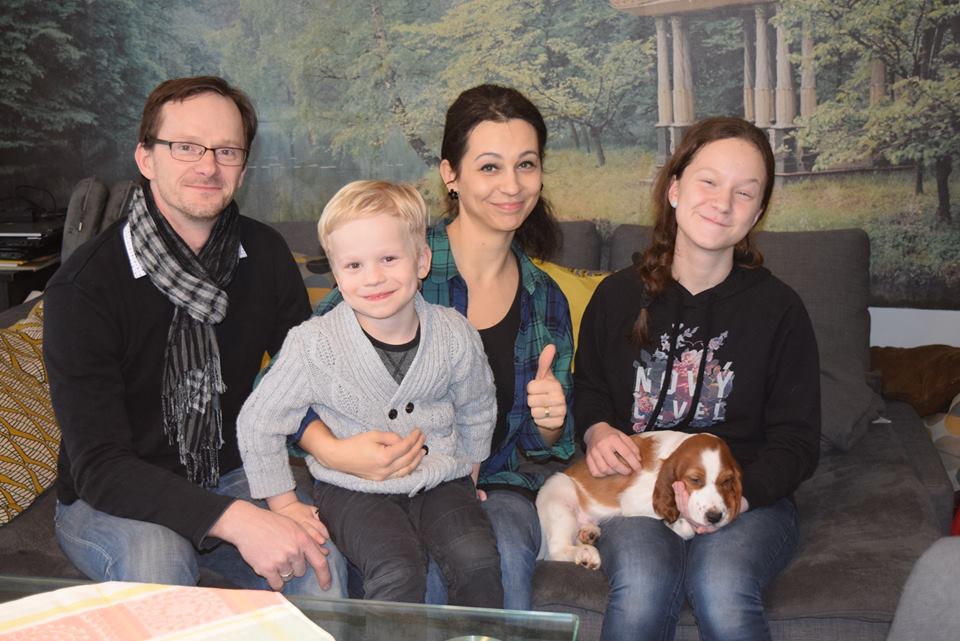 He lives with his loving owner Gudrun und two IRWS females in Germany.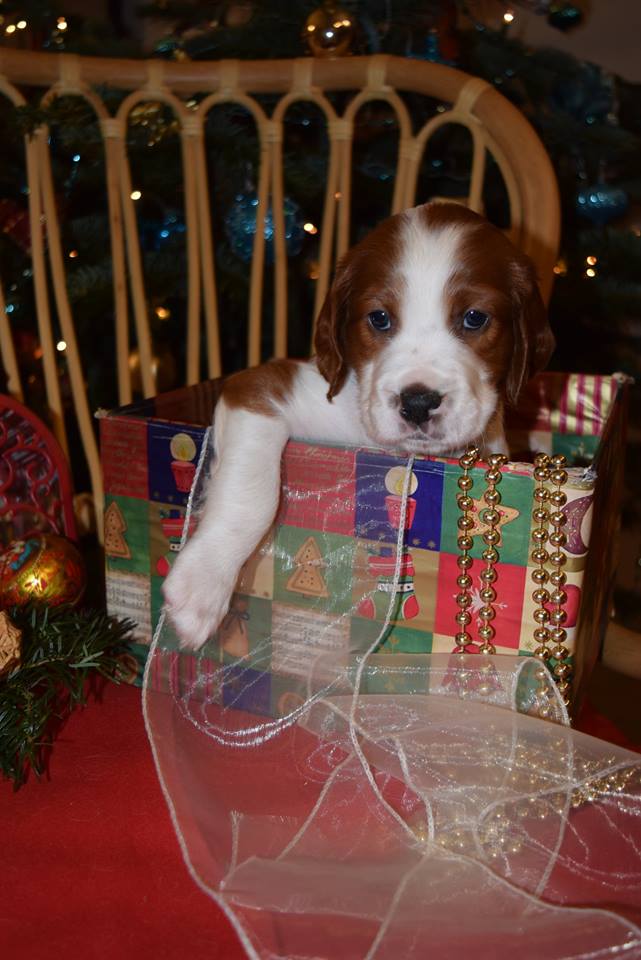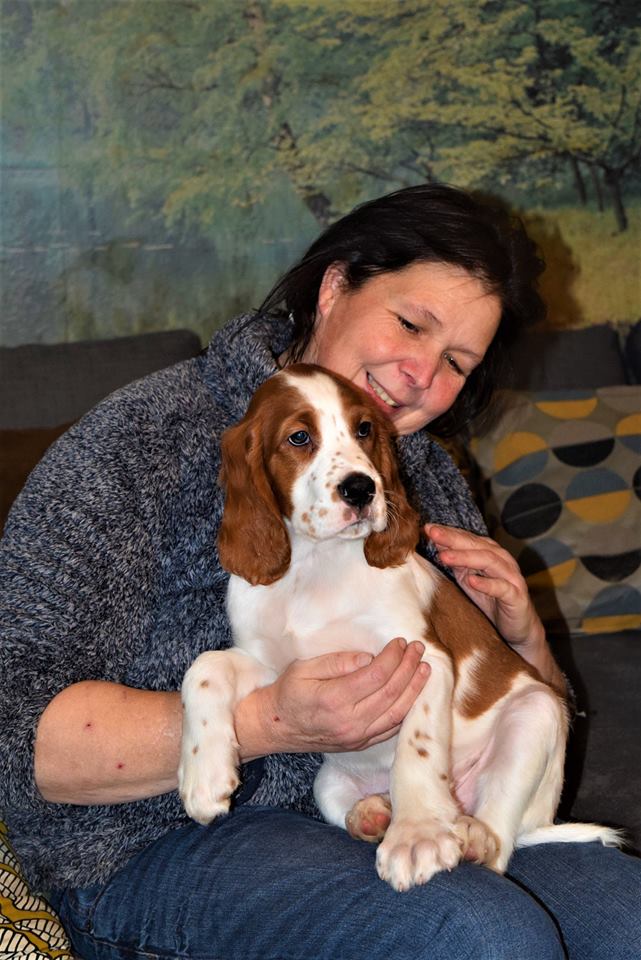 He lives  with joung family of Majda and Jirko in Jablonec in Czech repulic.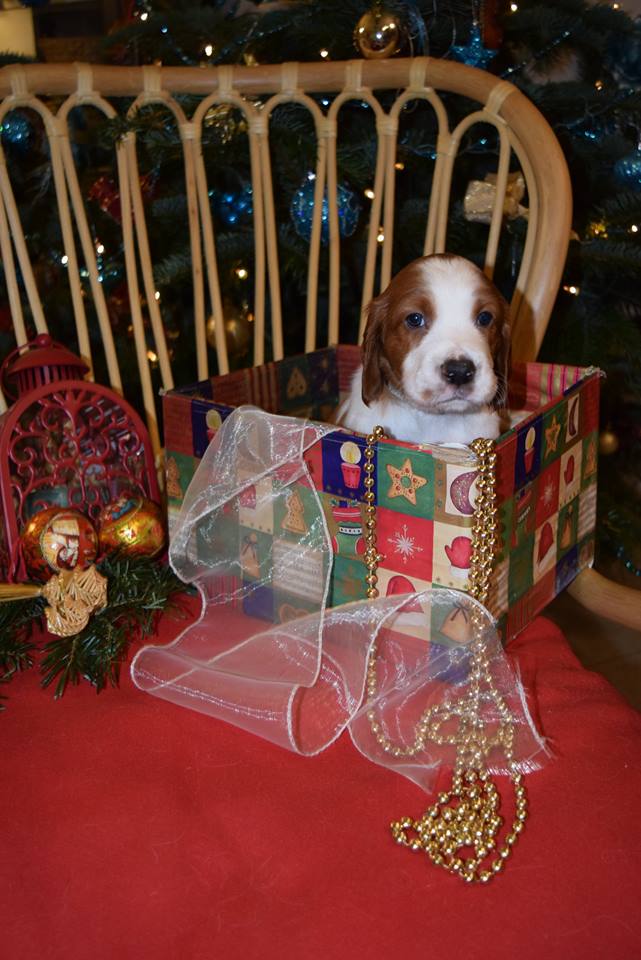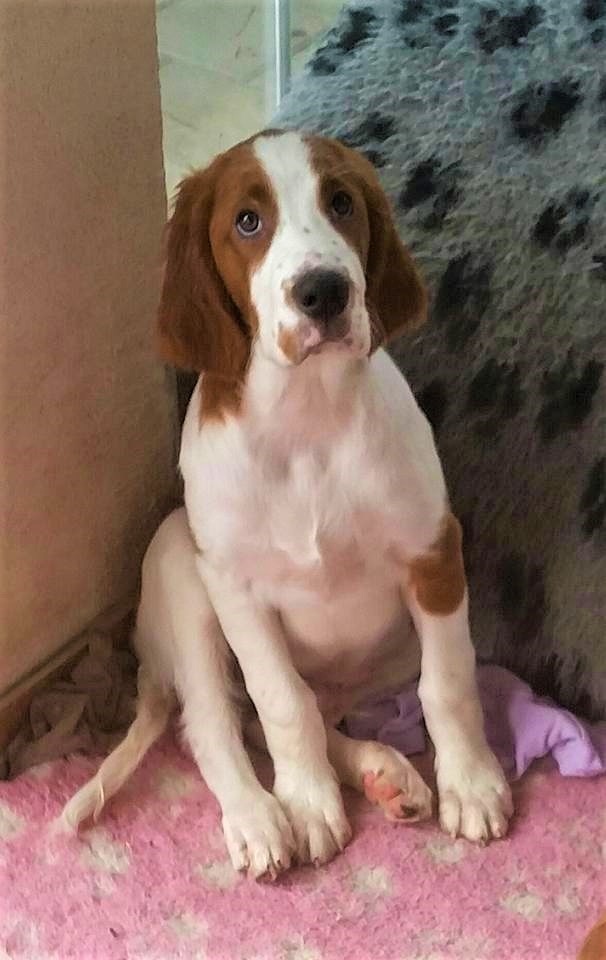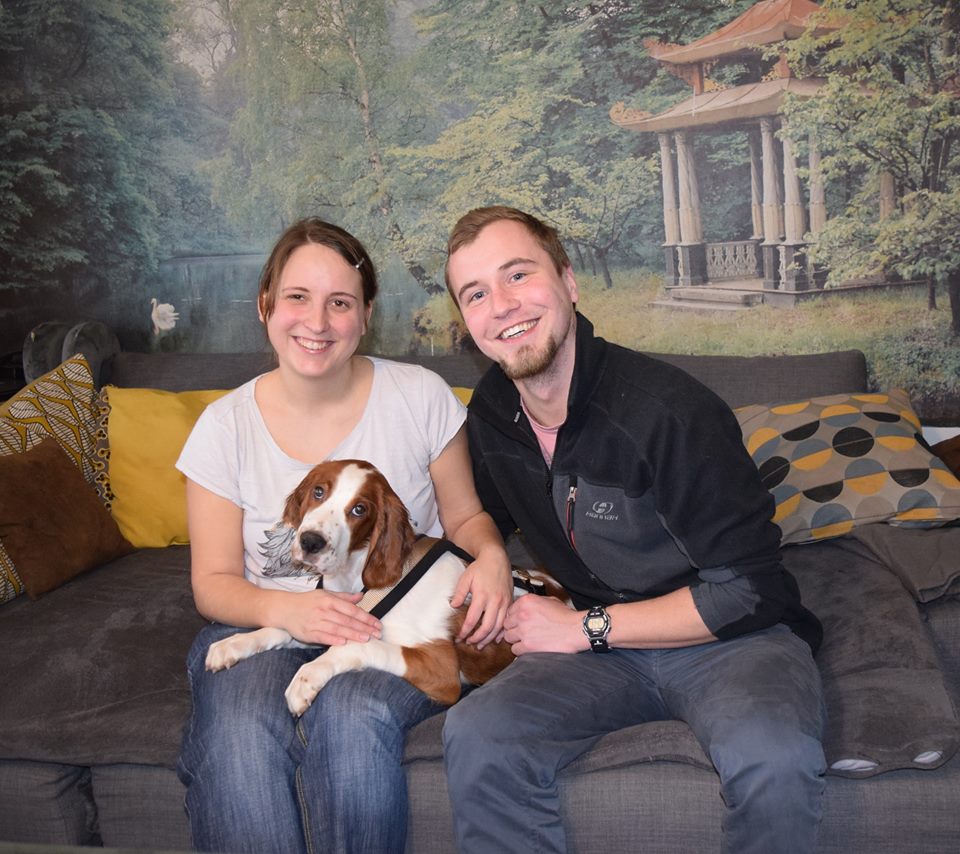 Boy 3 - Light blue
ANGELO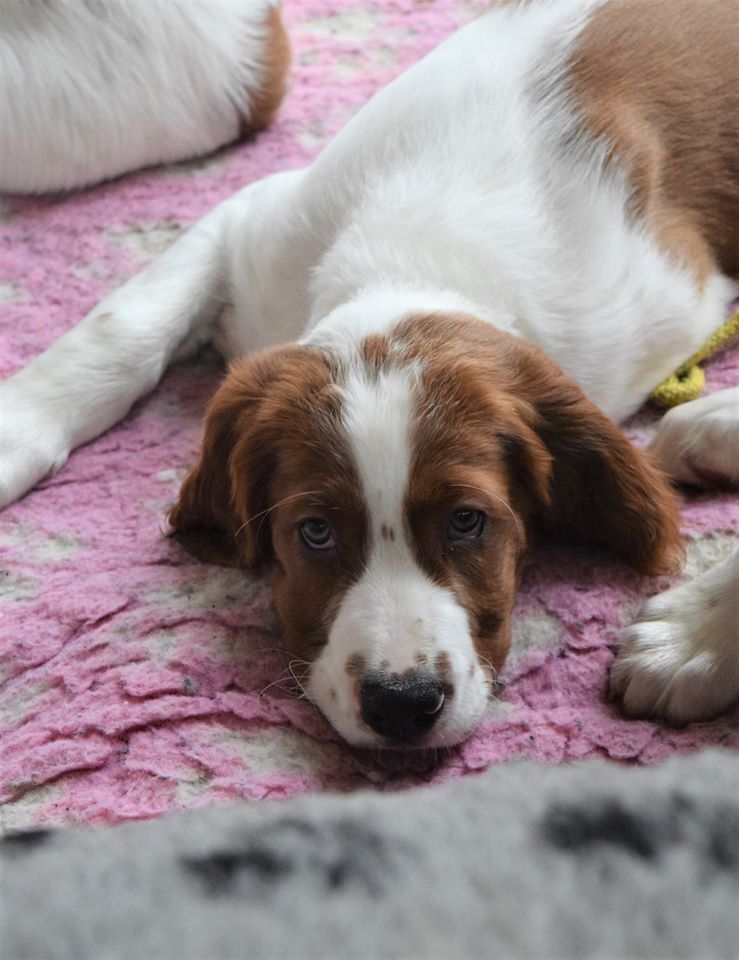 She lives with her loving Libusha in Tlumače in Czech republic and also in Austria and Italy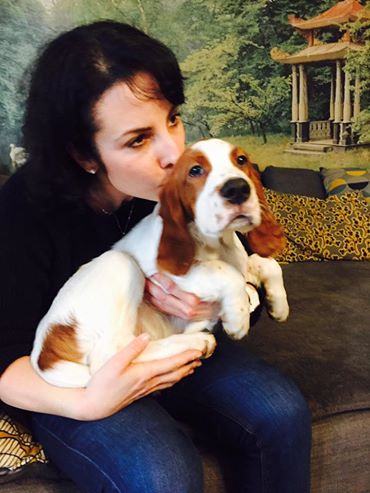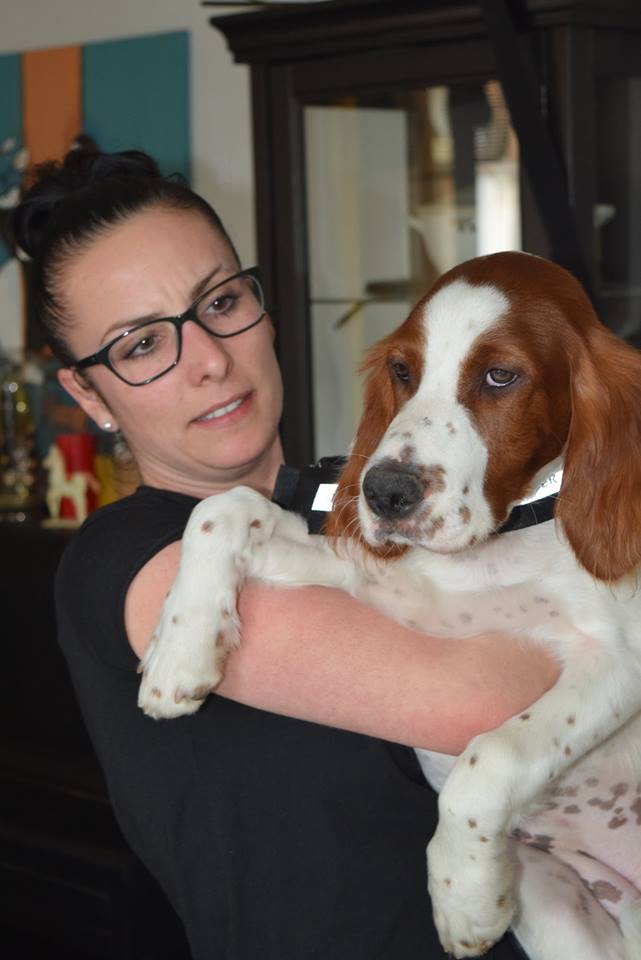 He lives with young and very loving family Bognár in Trhová Hradská in Slovakia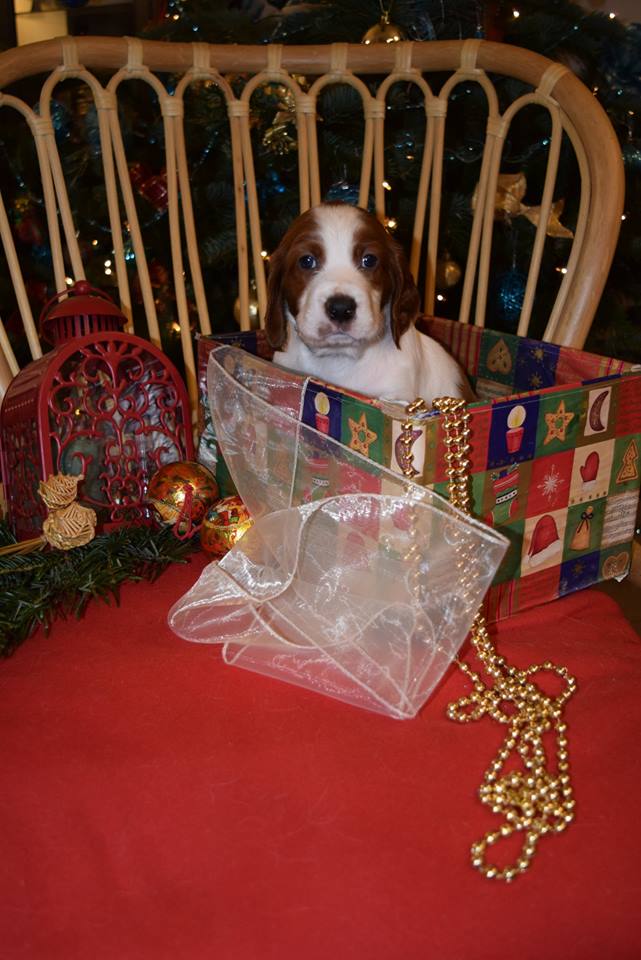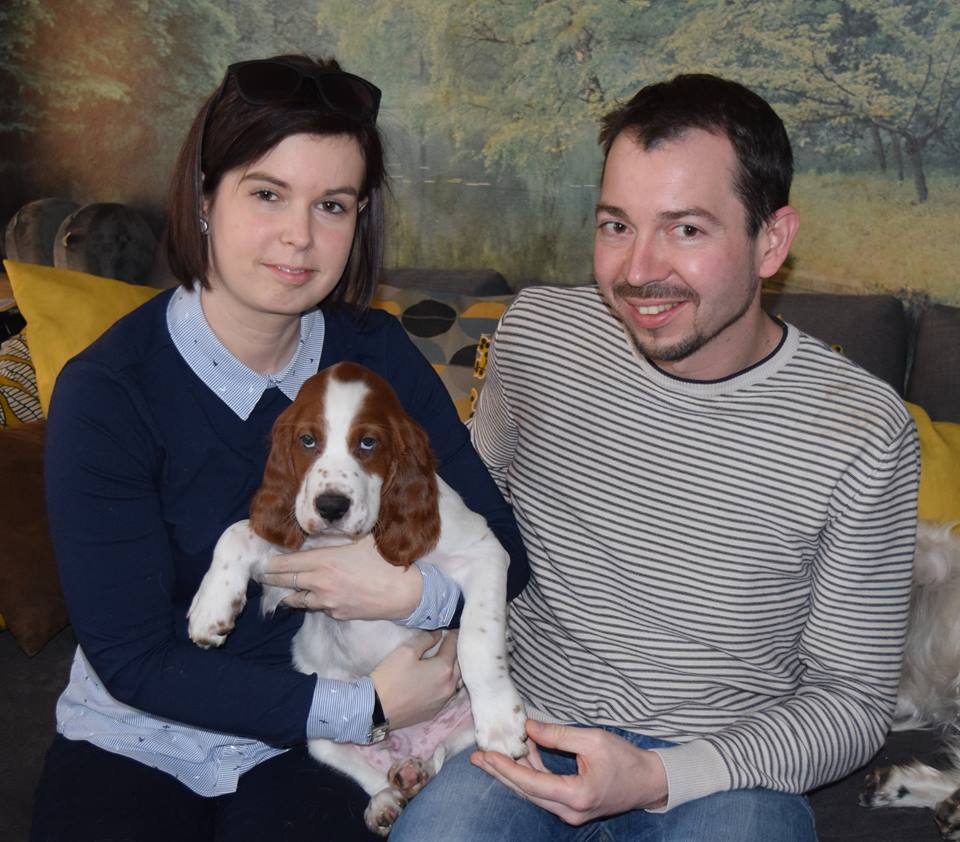 She lives with our friend Rasťo Strakoš in Zvončín, only few kilometers from Trnava.  She will be first female IRWS in his new setter kennel .