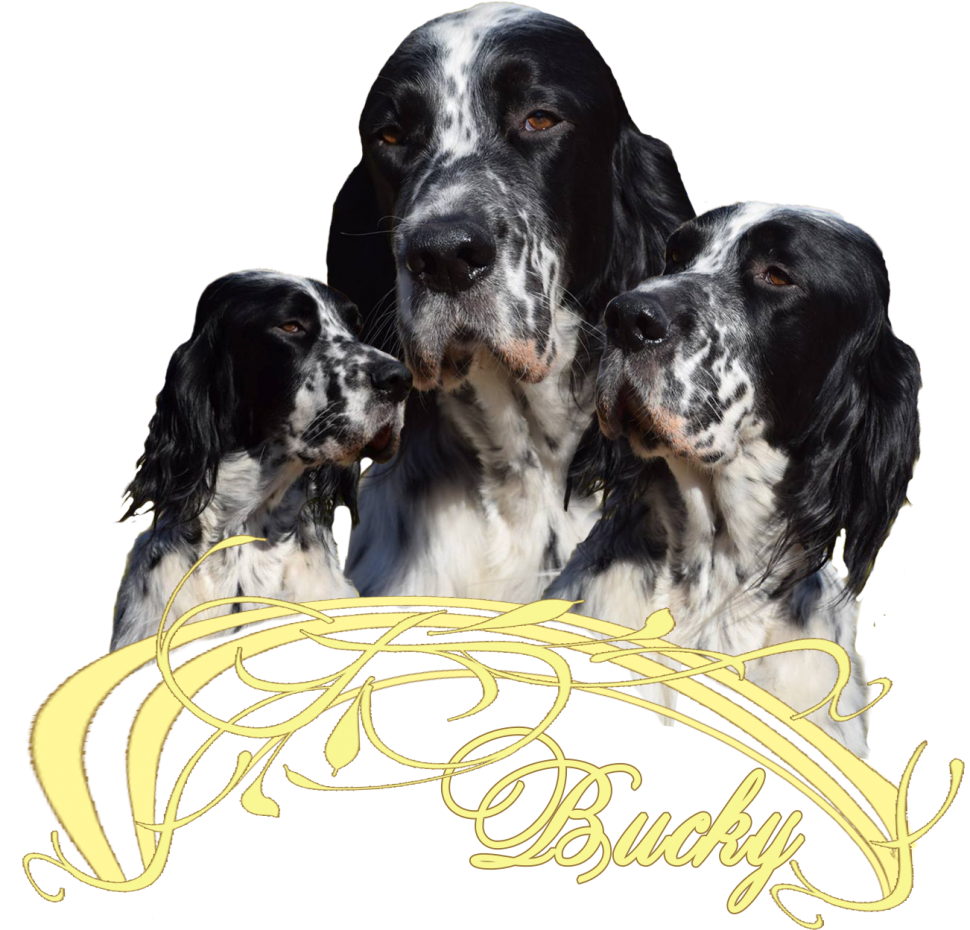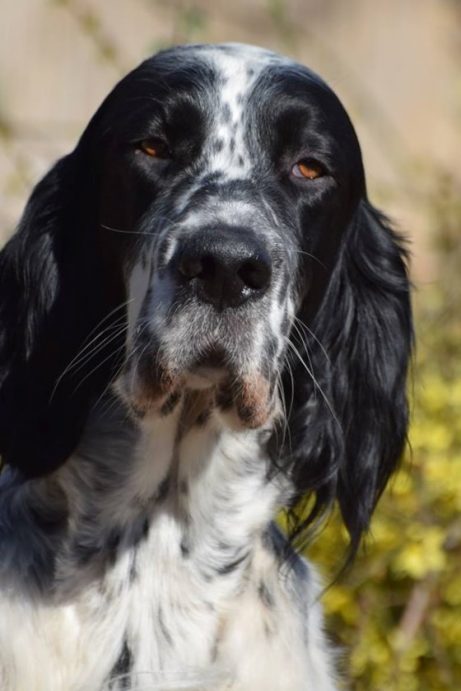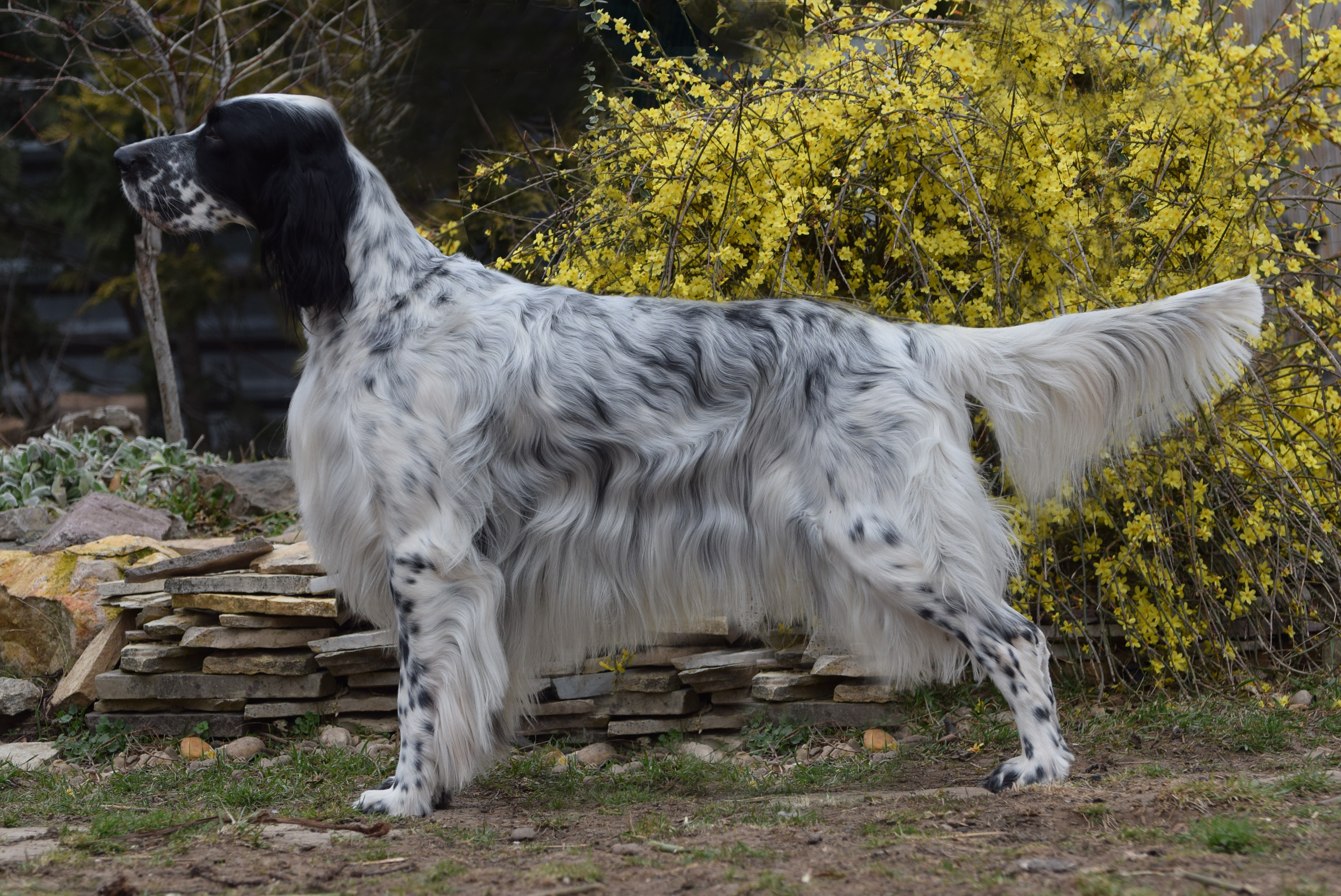 Khyannes Buckshot "Bucky" 
English setter
(Int.CH Q.Darsy Sa Bedema &  Aura Auriferous River Otava)
Born: March 25. 2015
GRAND Champion of Slovak republic
Champion of Slovak republic
Junior Champion  of Slovak republic
Junior Champion of Czech republic
Open  Interchampionship
Cruft´s qualification 2017
Winner of english pointing dogs BIS 1
2 x res BIS of Special Club Dogshow 2017,2018
Club winner 2016, 2018
Junior club winner 2016
Slovakia Dog Cup 2017-1st place
International Field Trial - Exam of hanting talents T.A.N.
BAER test mormal,  full dentition, correct bite, HD B
Very promising new stud dog in Slovak republic
Bucky is very kind and playful dog.
He likes to cuddle a lot.
He has submissive and adaptable character.
In the games he is really fast and naturally, he wants to get all sticks, cubes and toys only for himself.
He is interesting for his symmetric coloring of the head.
He is the first English setter in our family.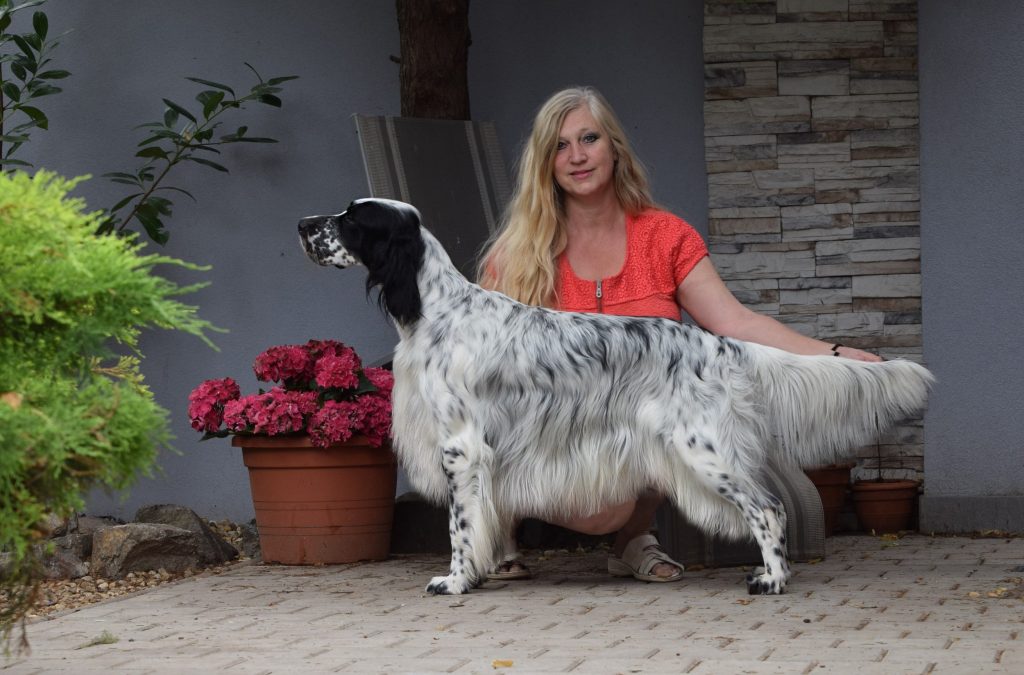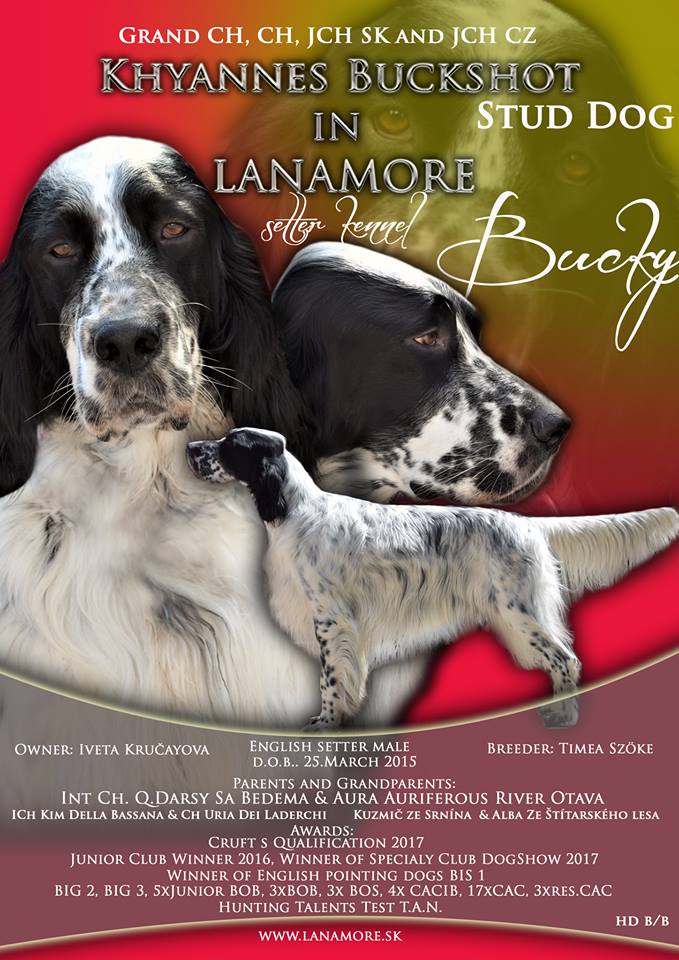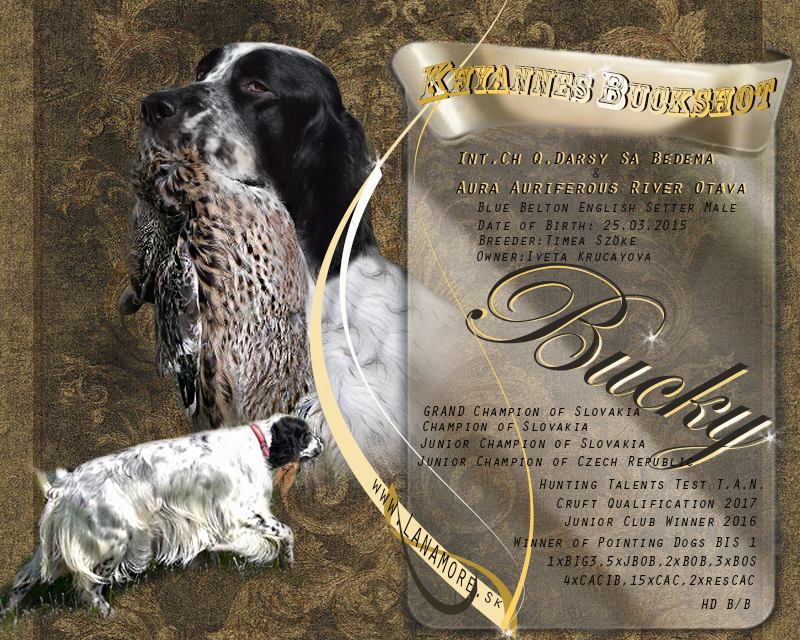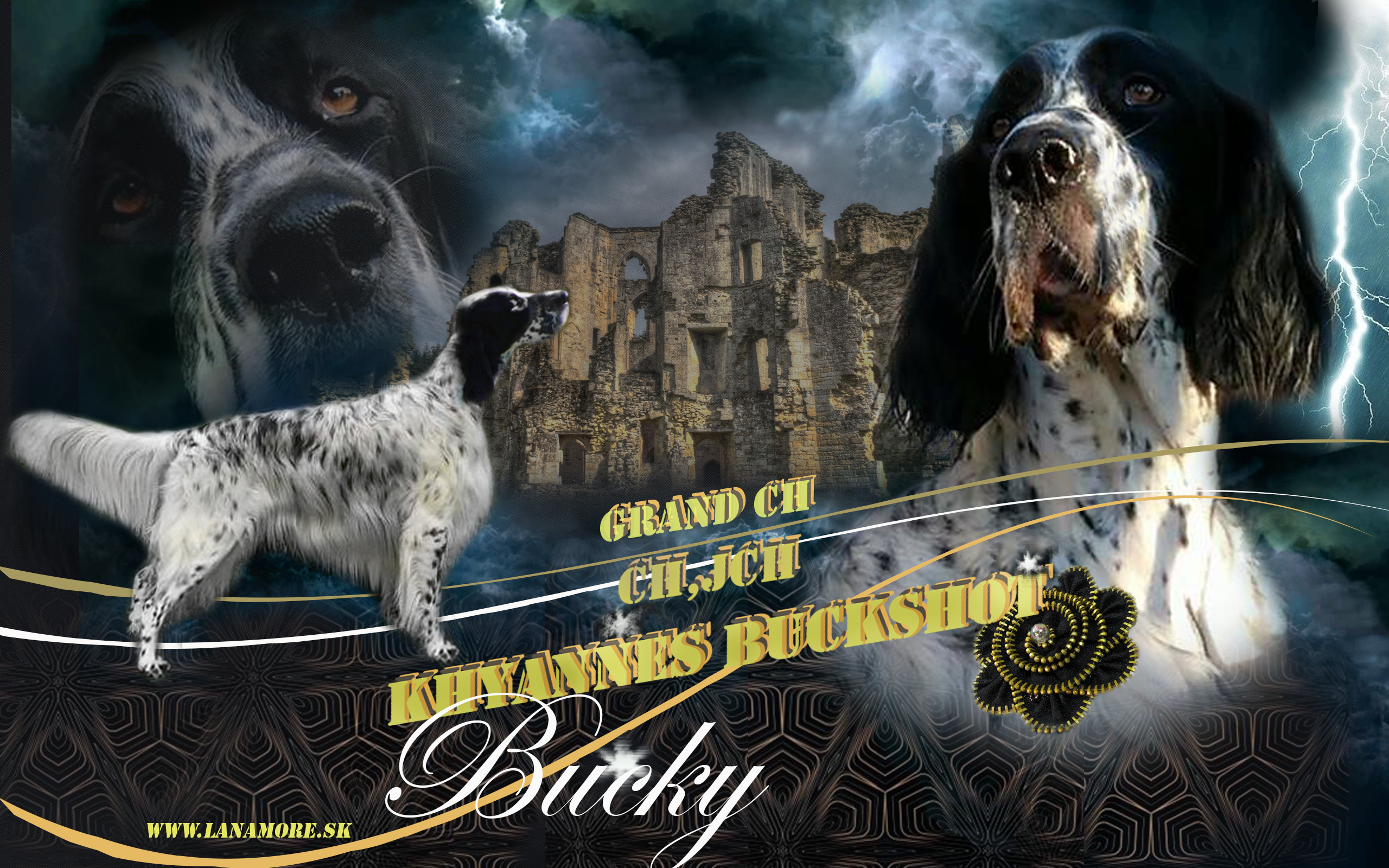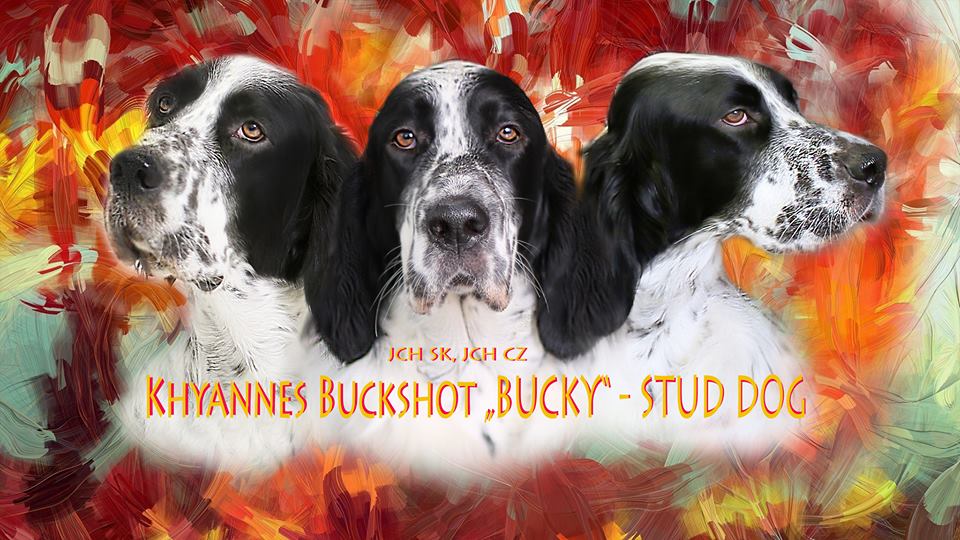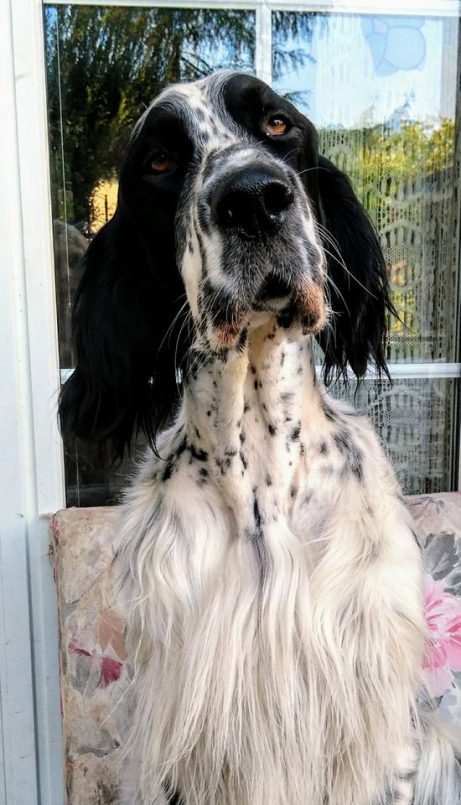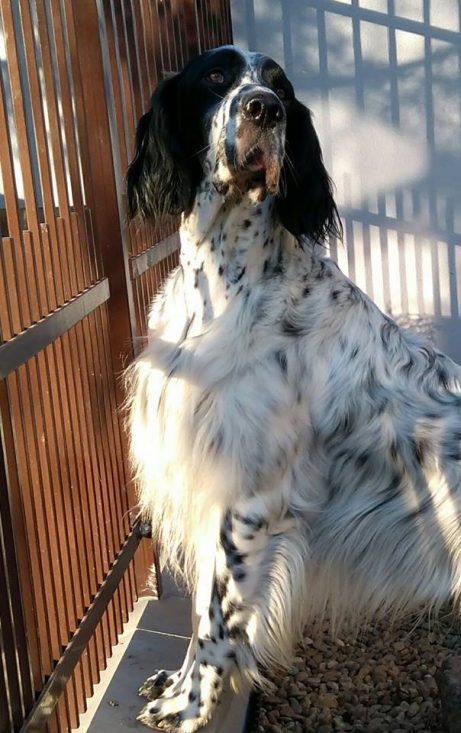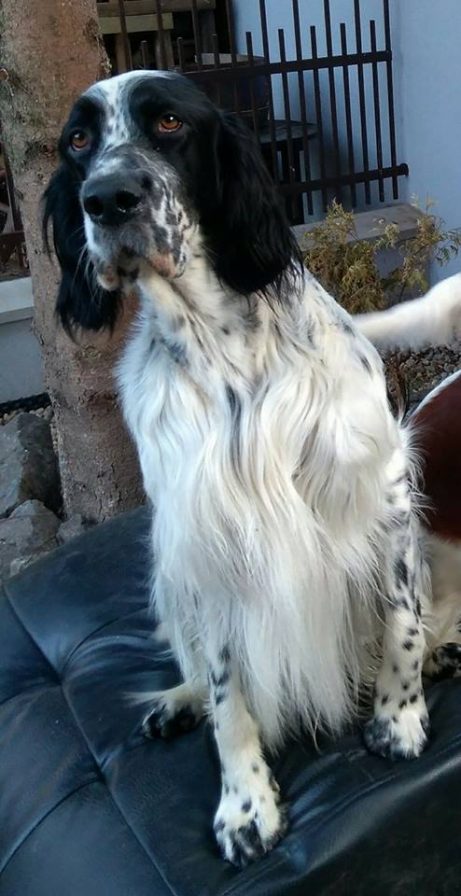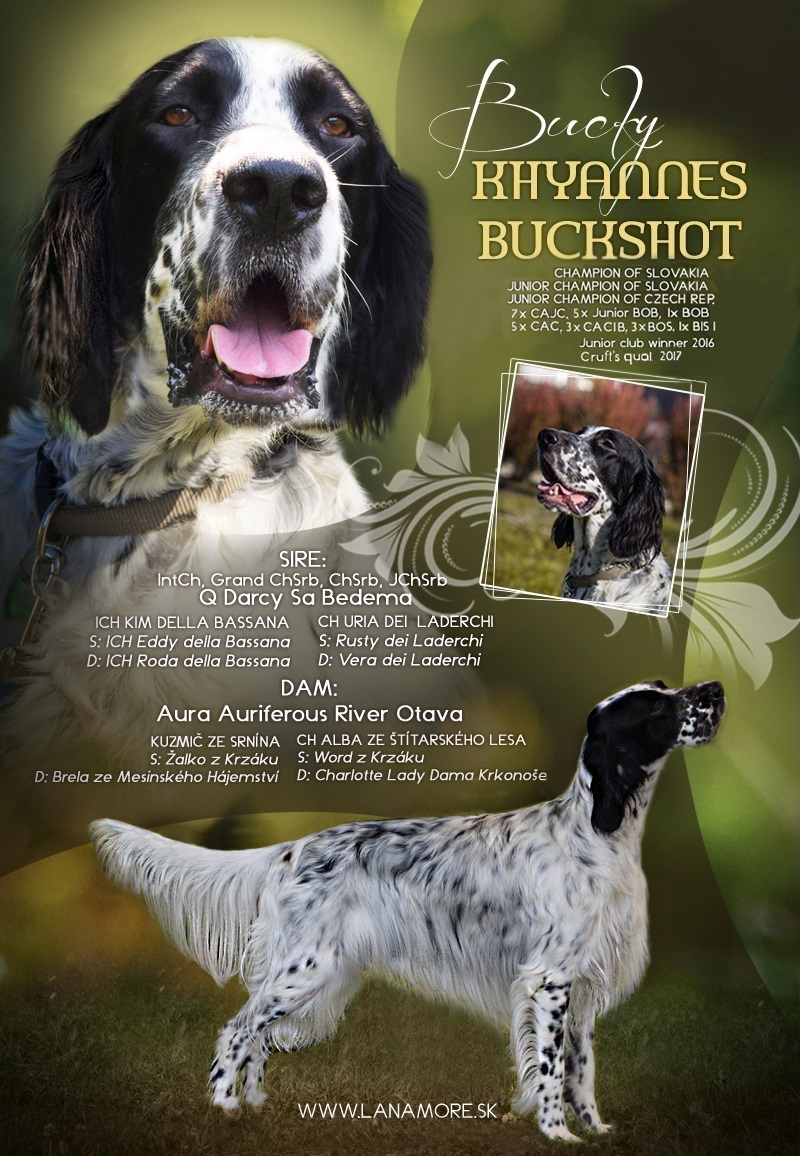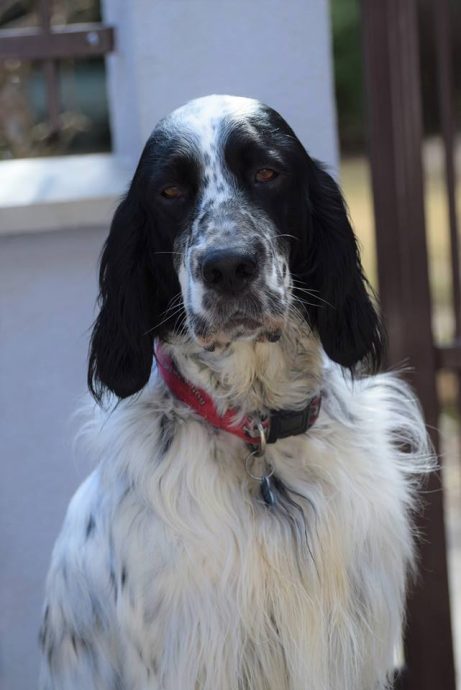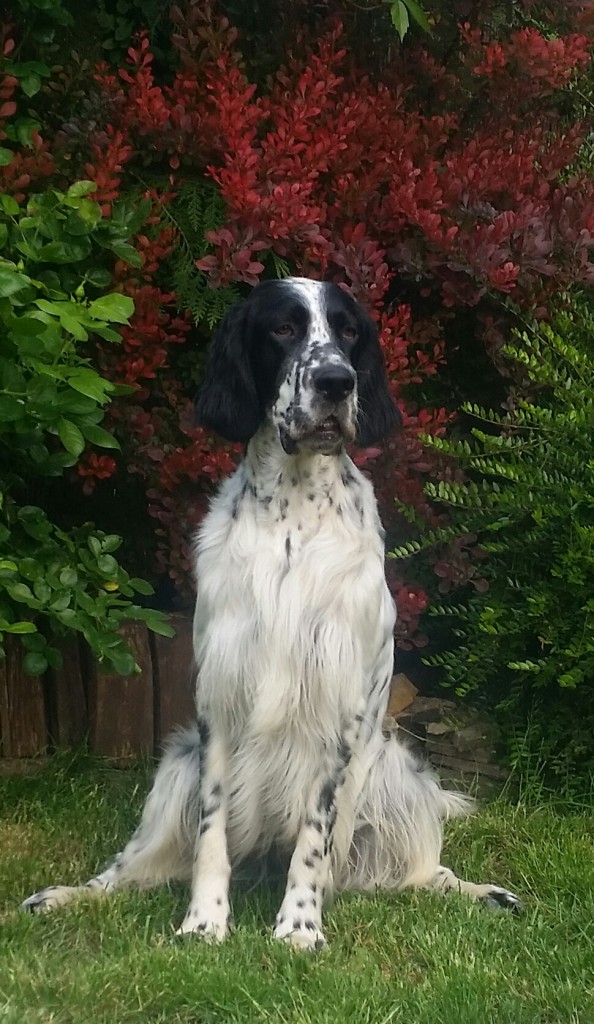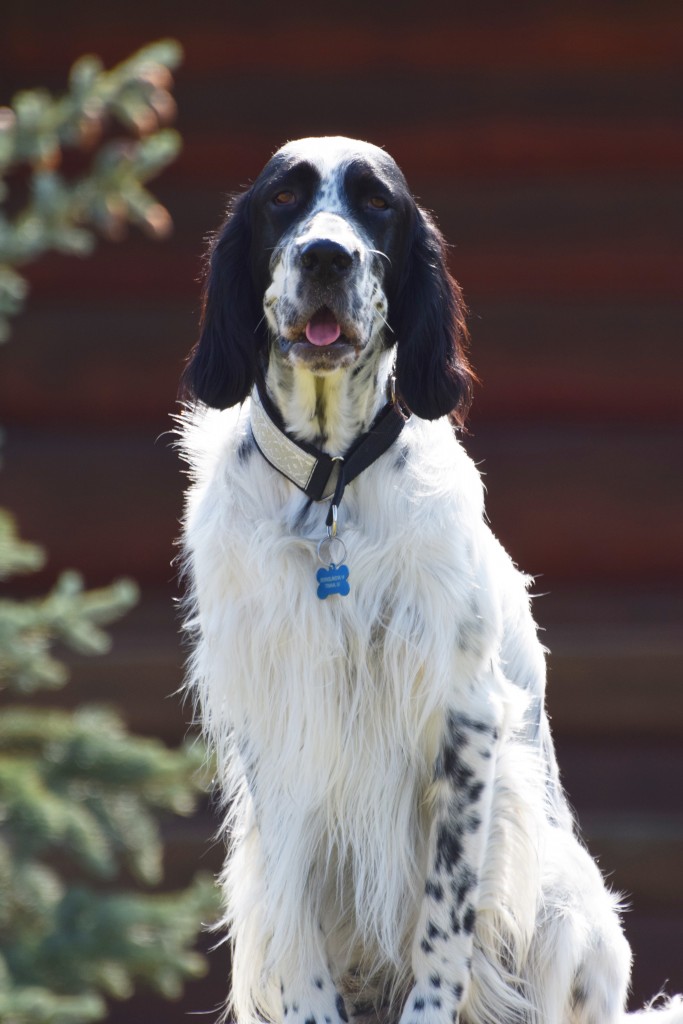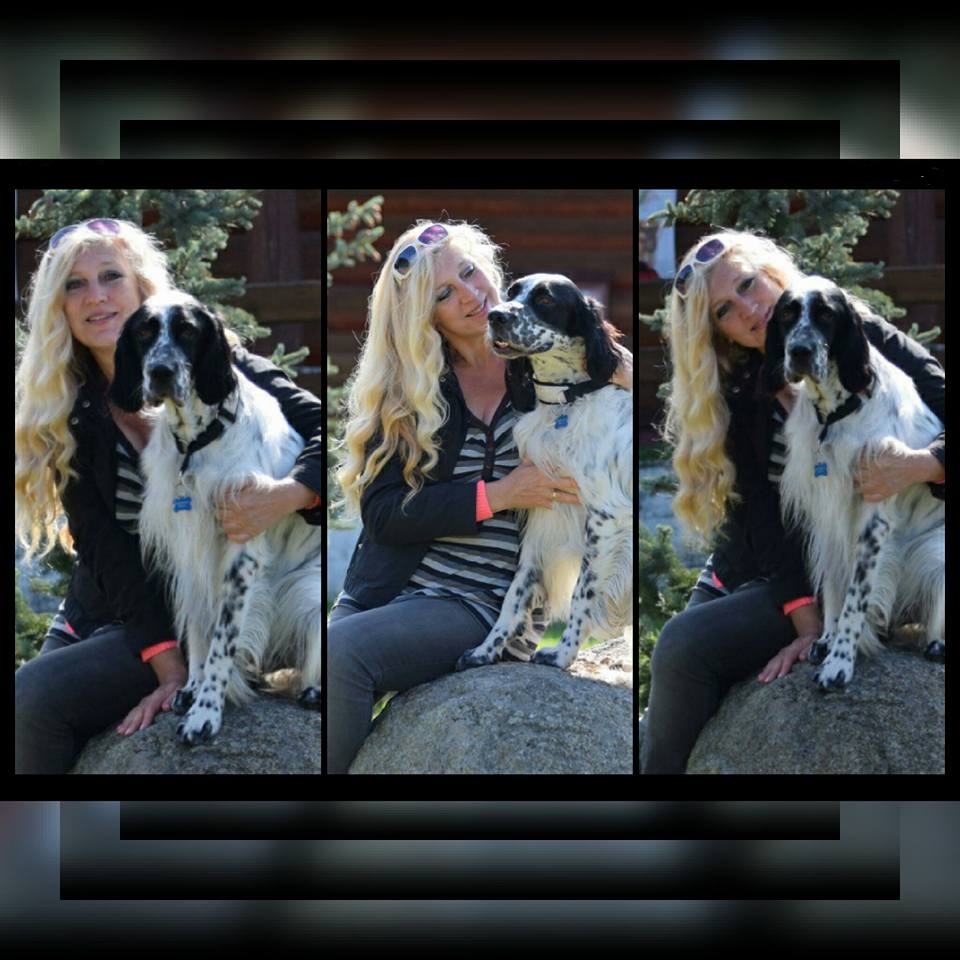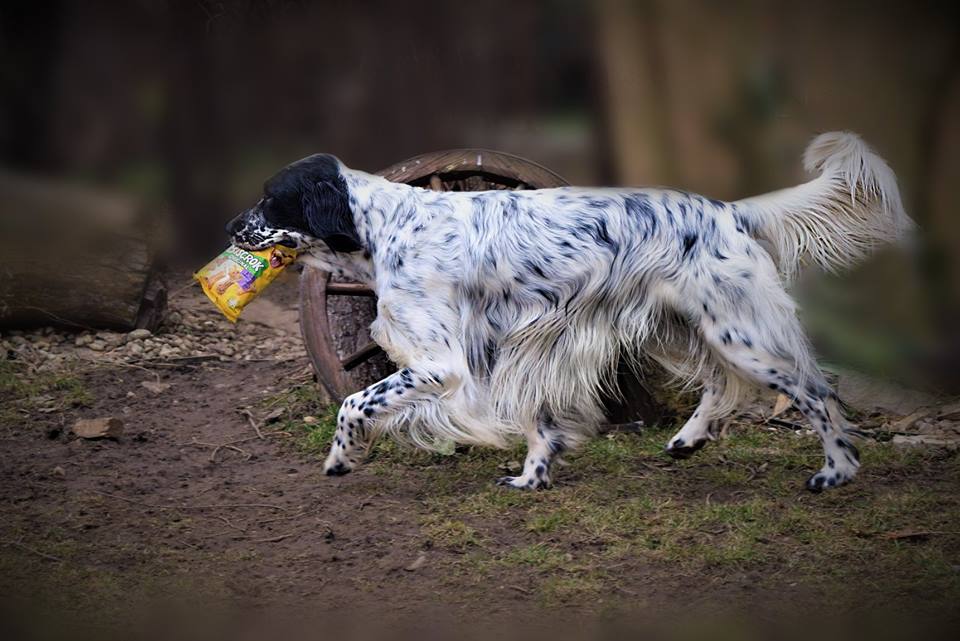 Christmas and winter 2017-2018 with Bucky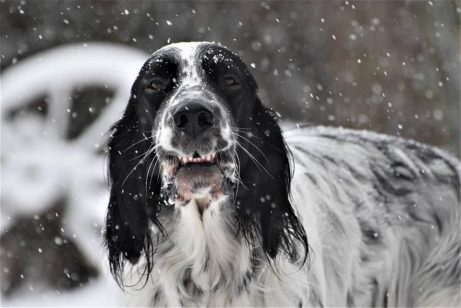 BUCKY celebrated on March 25. 2017 his second birthday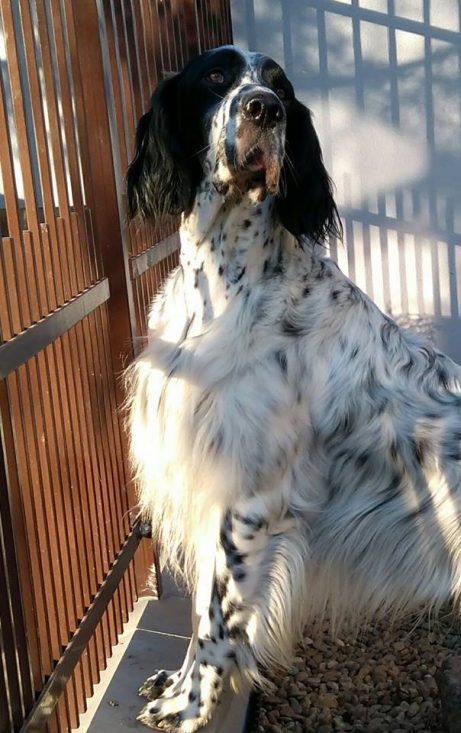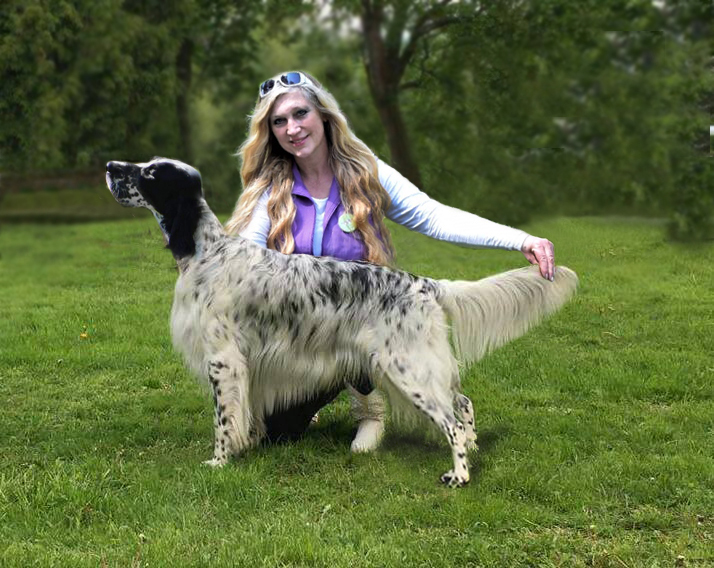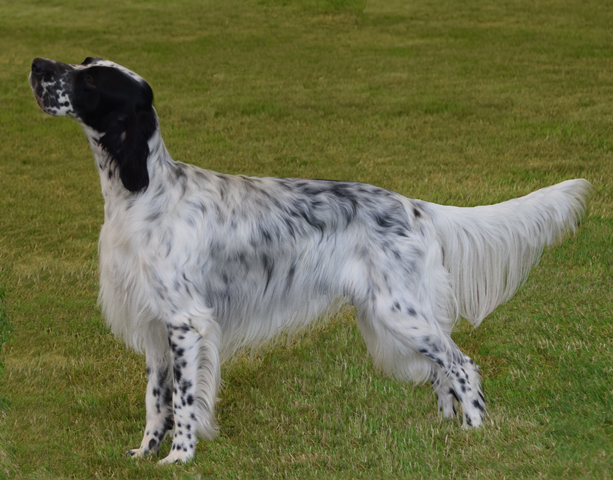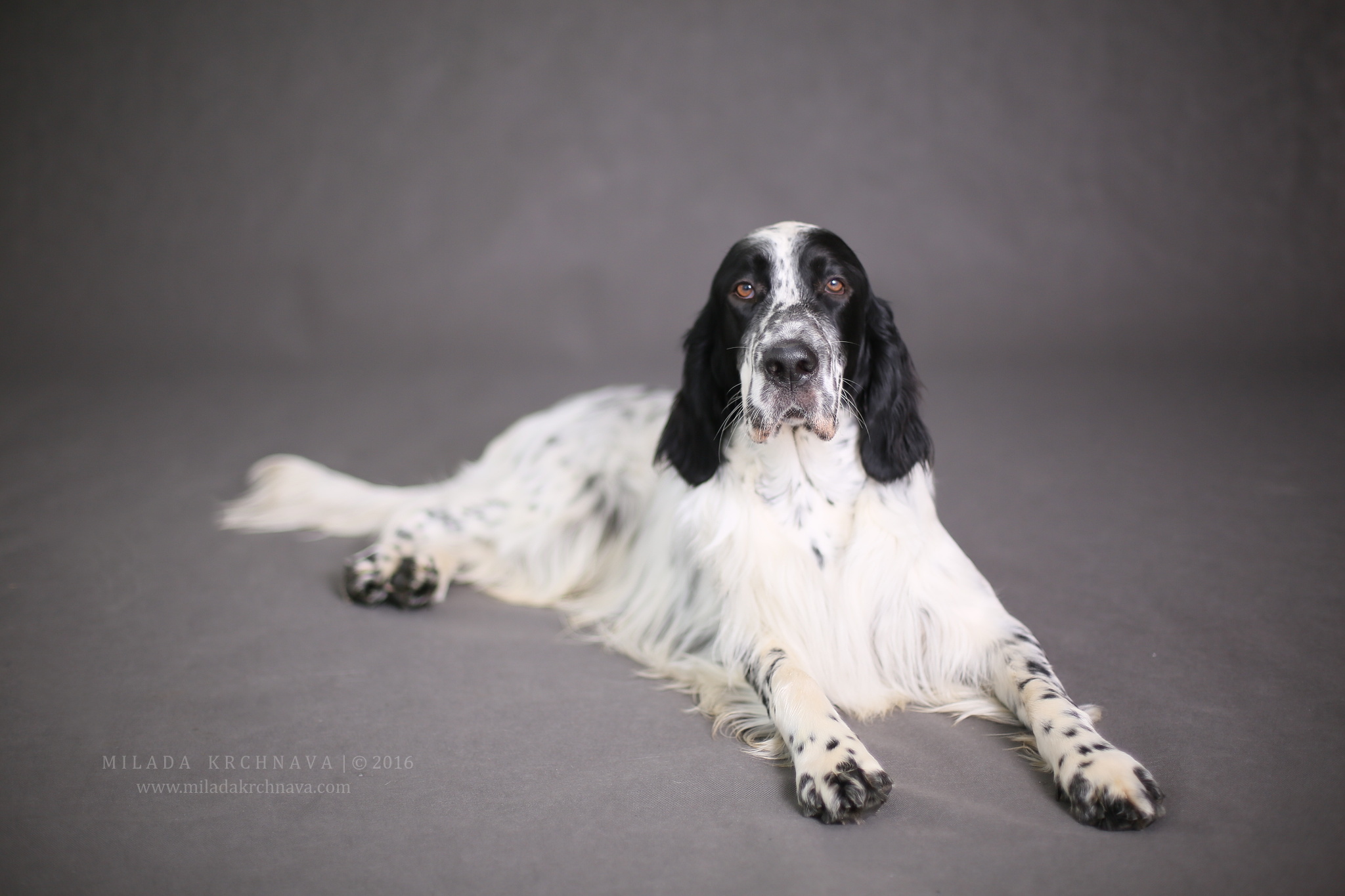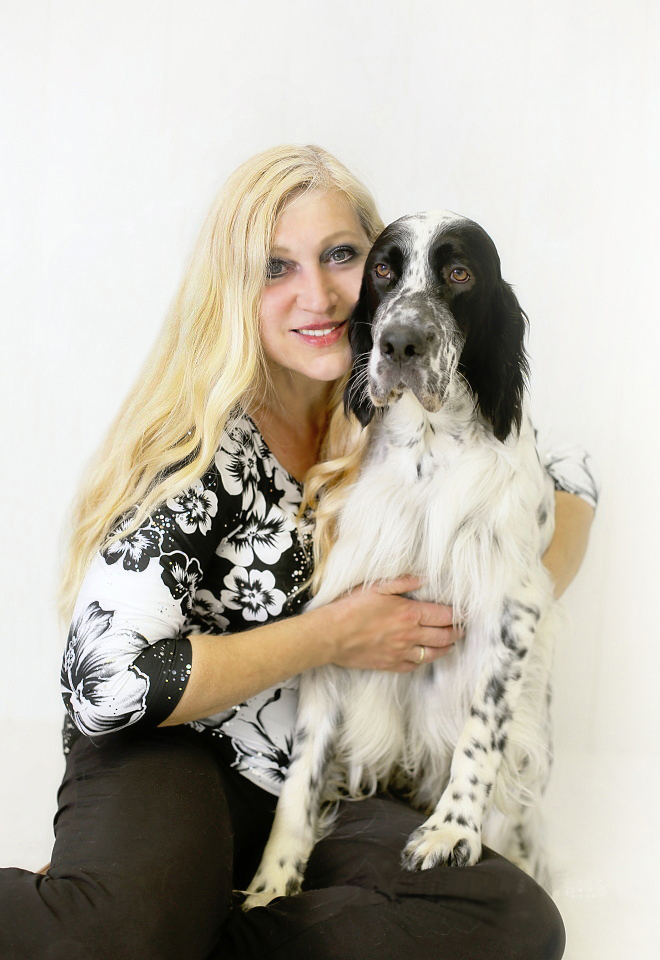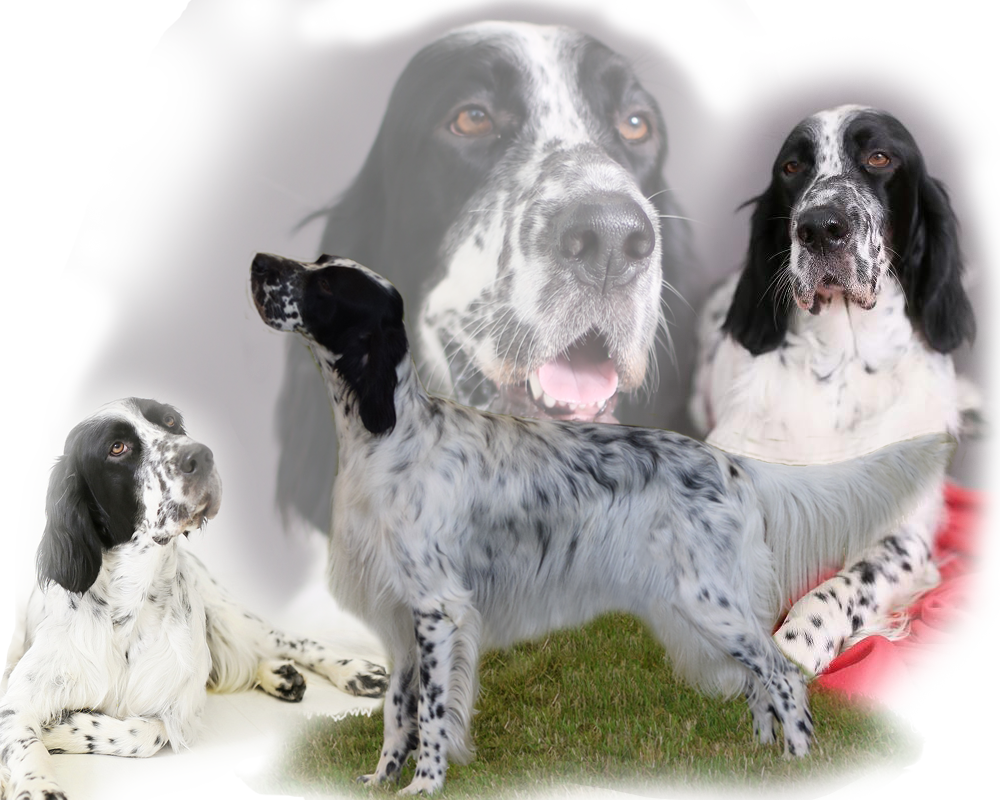 Gallery of little Bucky
clik on the picture
BUCKY celebrated on March 25. 2016 his first birthday