Puppies of Irish red and white setter were born on 21. August 2020
The parents are:
REDMORE Debbie and Eshare Explorer ARTEGERD

Paddy, as we call the groom of our Debinka, is a dog from the Czech kennel from our kennel like our LANA, he is living in Austria.
The mating went well and now we just have to wait a few days to confirm of pregnancy.

If all goes well, the puppies will be born in the second half of August and will be available in the middle of October.

All serious interested parties are always welcome with us and, as with any litter, they can come to visit their chosen puppy at any time and play with him until he is big enough to start a separate life in a new family.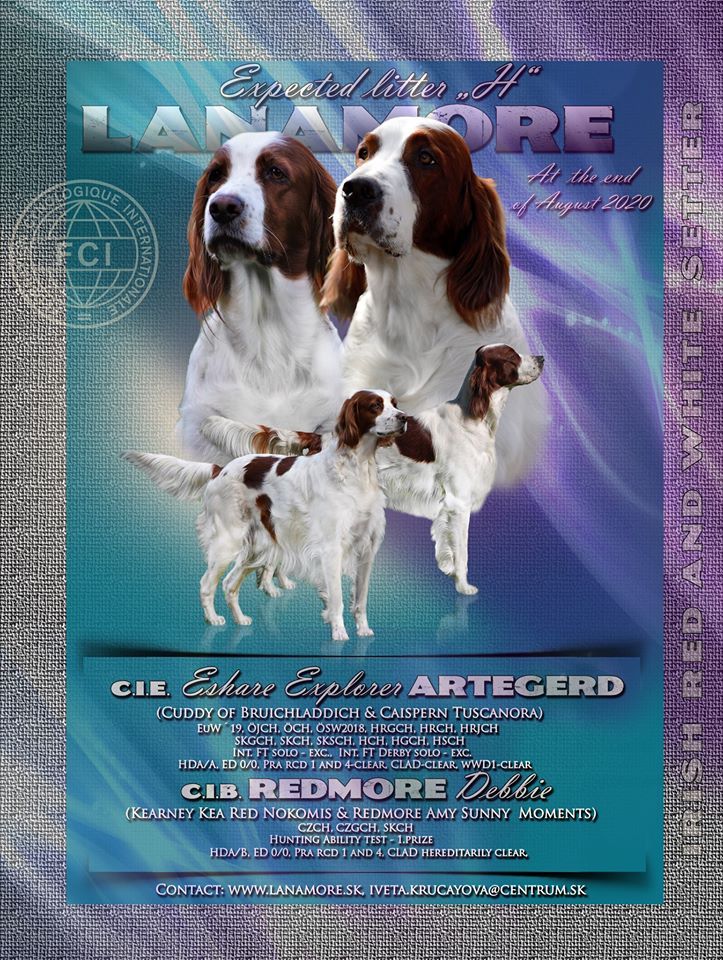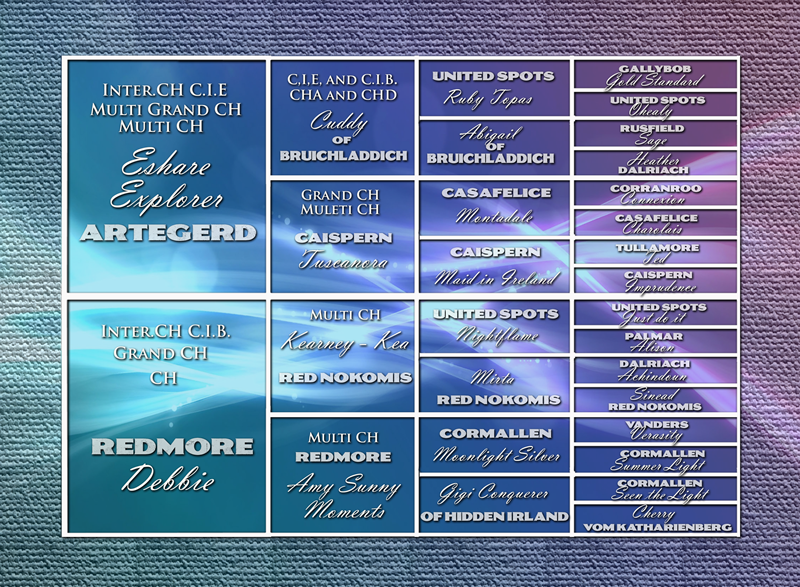 Photos of father Eshare Explorer Artegerd
Parents:
(Cuddy of Bruichladdich x Caispern Tuscanora)
CKLIK ON ALL  SMALL PHOTOS TO ENLARGE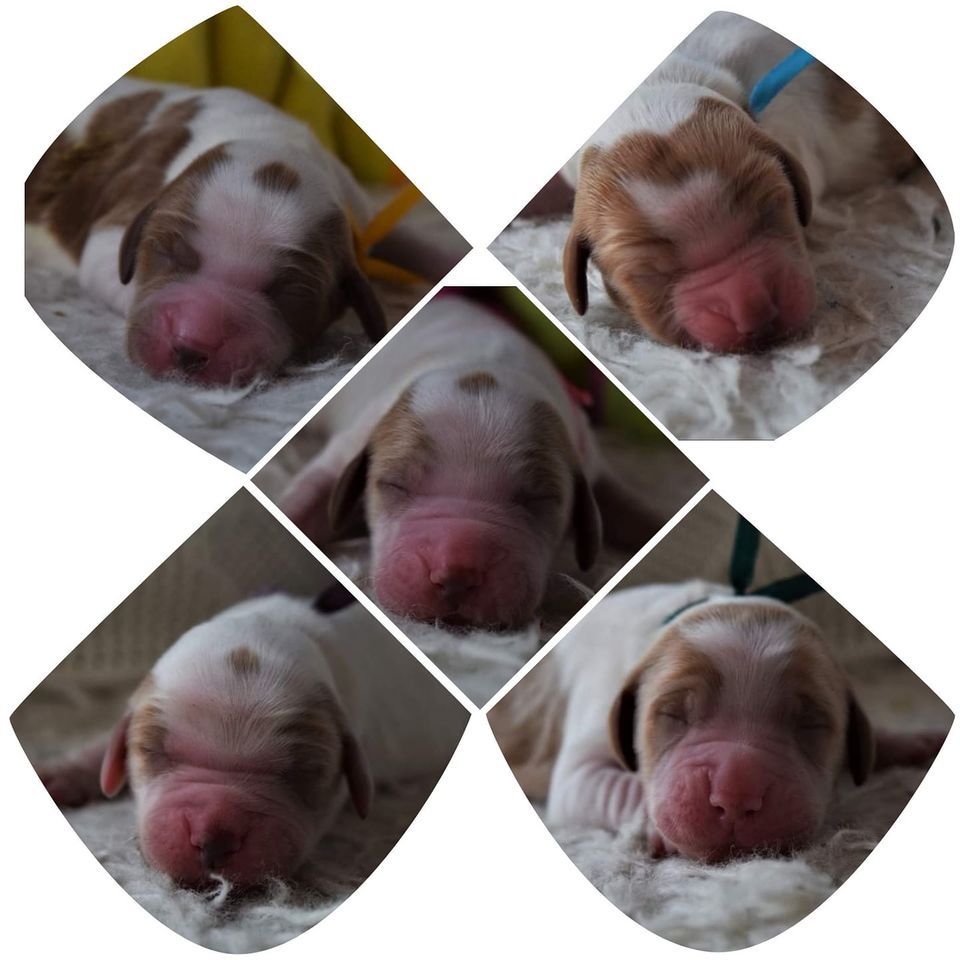 3 weeks (clock on the picture)