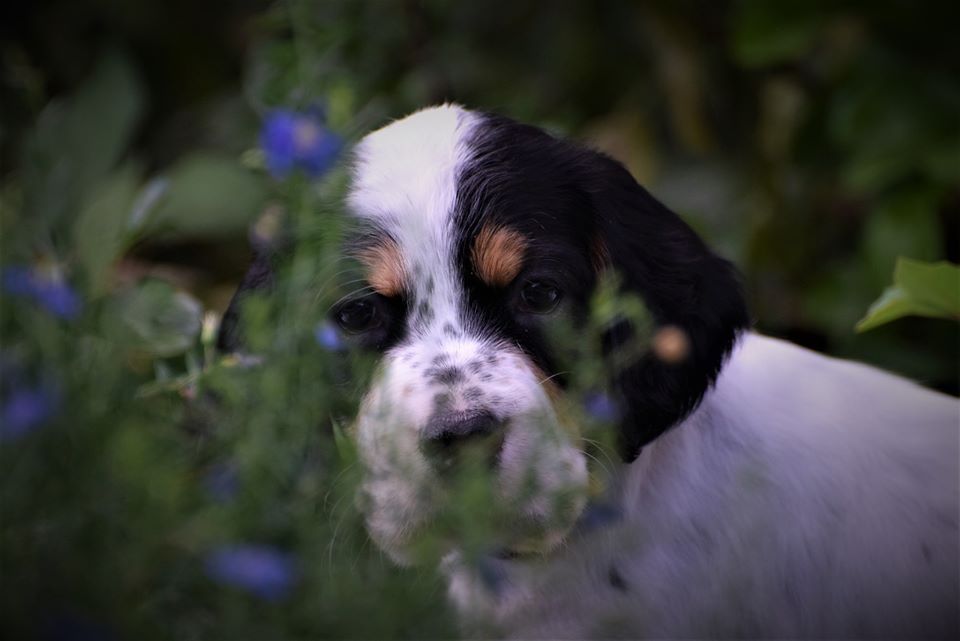 Lanamore Faith Flame Flaviola "Flayr"
English setter
D.o.b. August 14th 2019
Parents:
CH Dark Reflection Shadow Dog
CH Odeta od Alpské protěže
Flayr is my dreaming and praying tricolor girl from our first litter of English Setters.
She is a new member of our kennel, with only a small difference that she lives mostly with my friend Mirka in Bratislava and  sometimes she comes to us.
She was inherited bright colors and beautiful head from her dad Darcy and high temperament and courageous from mom Odie.
We both will take care of her, she will come to us and we will continue with her.  She will live with Mirka like loving family member and in our family she will live part of her life like a breeding female, provided good health tests and fulfillment all the breeding conditions.
I believe, she will give her beauty to her offspring and we will all  happy.