LANAMORE DIAMOND DEW DELILAH " Dylka"
Irish red and white setter
IRWS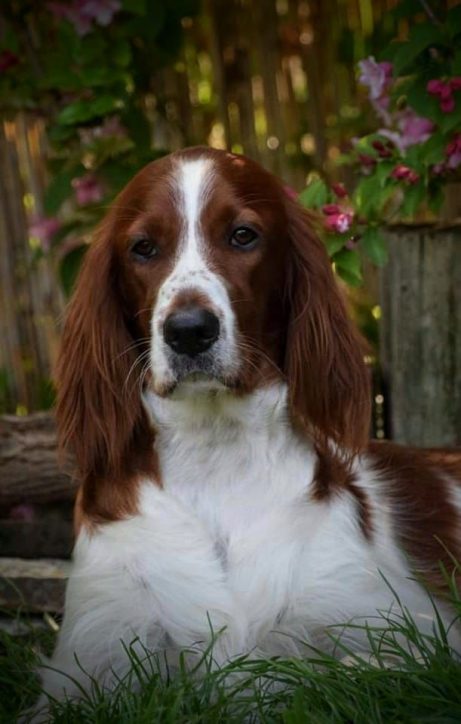 Parents:
 Cu Conlaoch von der schönen Matte
&
Inter.CH C.I.E. Super Grand CH
Bellanice Artegerd 
Awards:
Dogshows: 5 x Excellent, CAJC, 2x CAC
                        Club winner SKPS 2023                       
Junior Best of Breed (BOJ)
2x Best of opposite sex (BOS)
Junior Club Winner SKPS 2019
Slovakia Dog Cup 2019 - 1st place in breed and sex - Best female
Open Slovakia Dog Cup 2019 - 2nd place in breed and sex - Best 2nd female
Exam:
Huntin ability test T.A.N.
Health:
Full dentition, correct bite, dysplásia: HD A/A, ED 0/0
Blood tests: Pra rcd 4 clear
Pra rcd 1 a CLAD hereditary clear
Deli (Dylaj, Dylka), as we call our Delilah, is a comforting and temperamental female. I chose her on the first day of her life, because at first glance she reminded me of her mother, Lana. After a while, a splotch appeared on her nose, which makes her the nose of Rudolph the reindeer, and it forced me to call her Rudolph. She grew up to be a beautiful female, I believe no less successful and intelligent than her mother Lana.
I chose her name after the title of "Delilah" by Tom Jones, which as a child I often listened to at my grandmother's house on holidays. So with her name, a piece of memories of a beautiful childhood comes to my life.
Deli, is a very temperamental and sensitive female, a bit distrustful of strangers, but once someone wins her heart, she goes to lick him to death. She has a lot of energy, she likes to plant flowers for me and invent various antics, she likes to run and jump like a doe, and I love her very much.
After several weeks of training and her friend Marcelka, Deli managed to take the mandatory T.A.N. exams. and thus fulfilled the last condition for breeding and thus became the next breeding female in our station.
In her first litter named Imagine Icon, 5 puppies, 3 females and 2 males were born in April 2021. We believe that she will give us beautiful and healthy puppies in the next litters so that Lana's family tree can continue. Her daughter Istella became another breeding female wich is covered by Lanamore.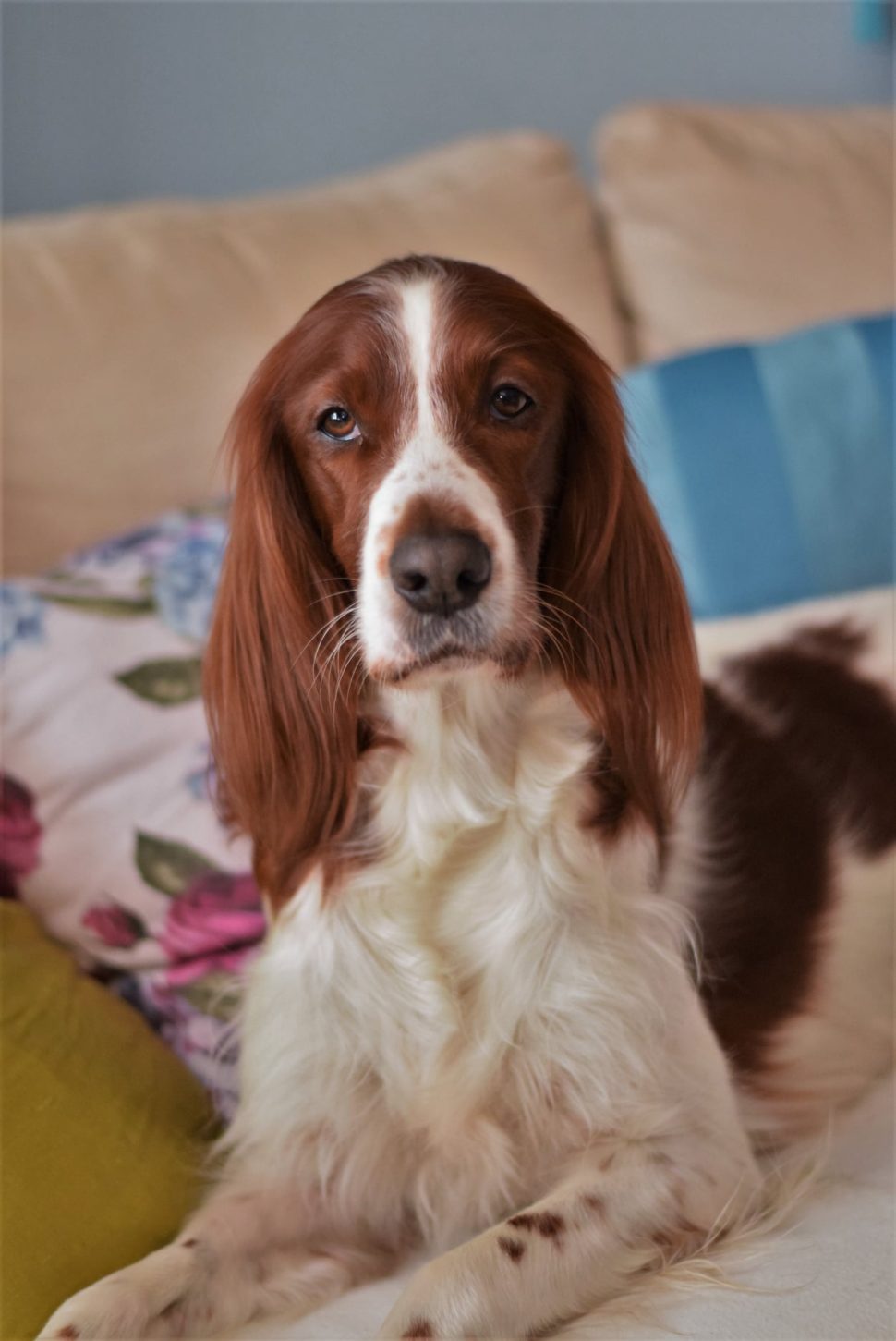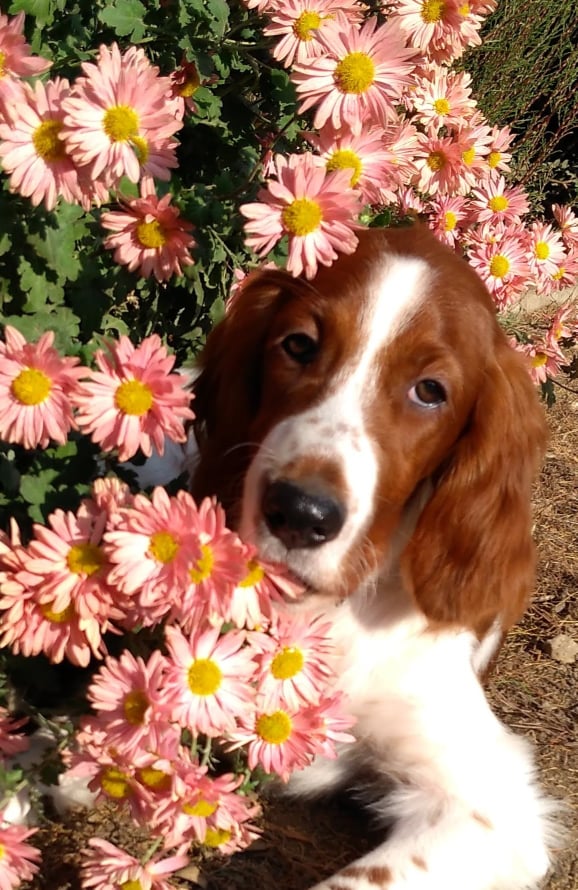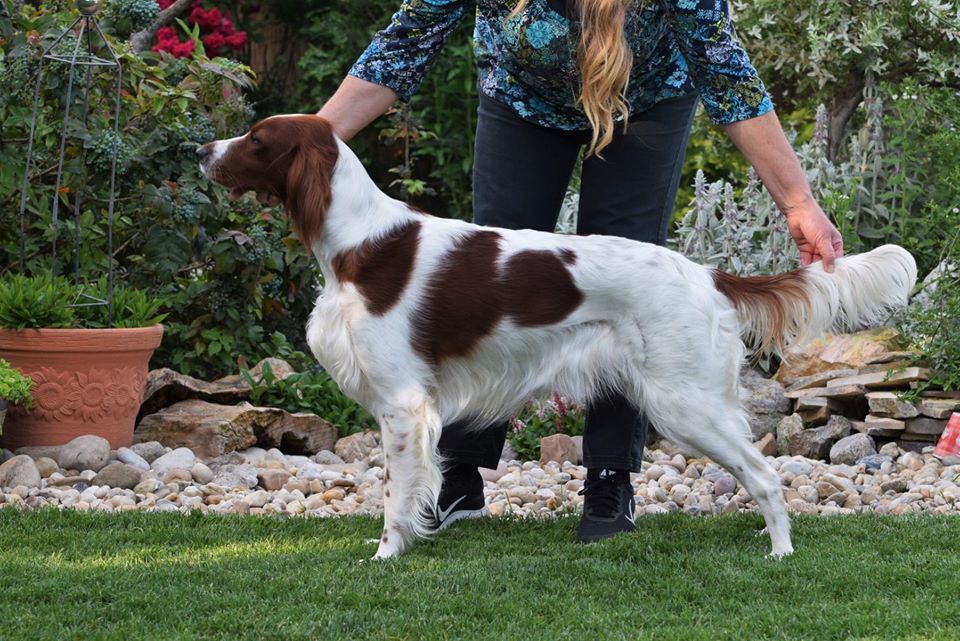 Dylkine 5. narodeniny - 3.júla 2023
Our Dylka on July 3th 2022 celebrated her 4th birthday
Deli wish you Merry Christmas 2021 and Happy New Year 2022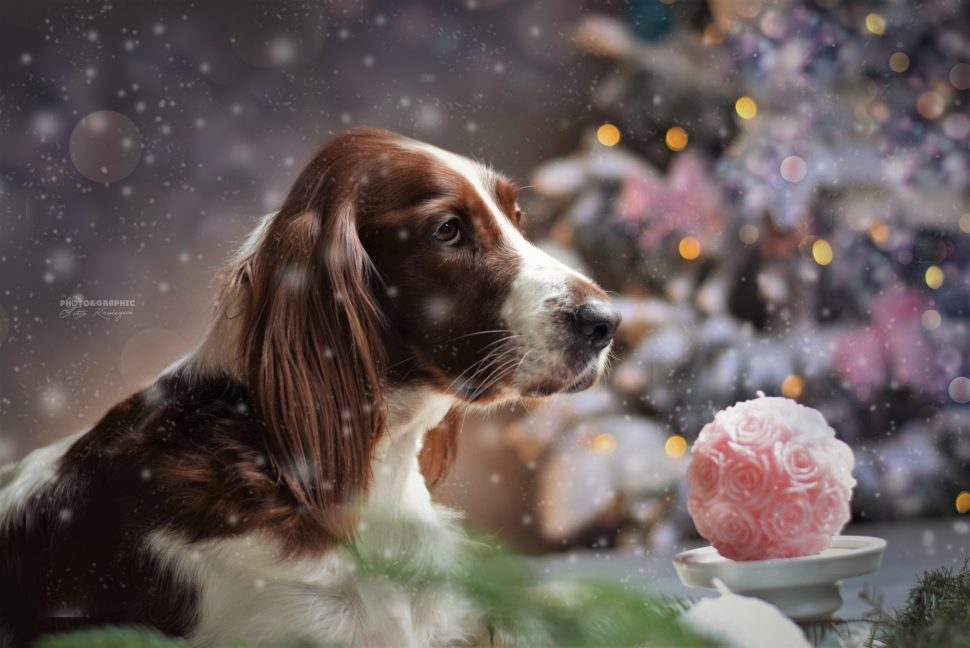 Our Deli celebrated on 3. July her third birthday.
Pregnant Deli 54th day she love play in garden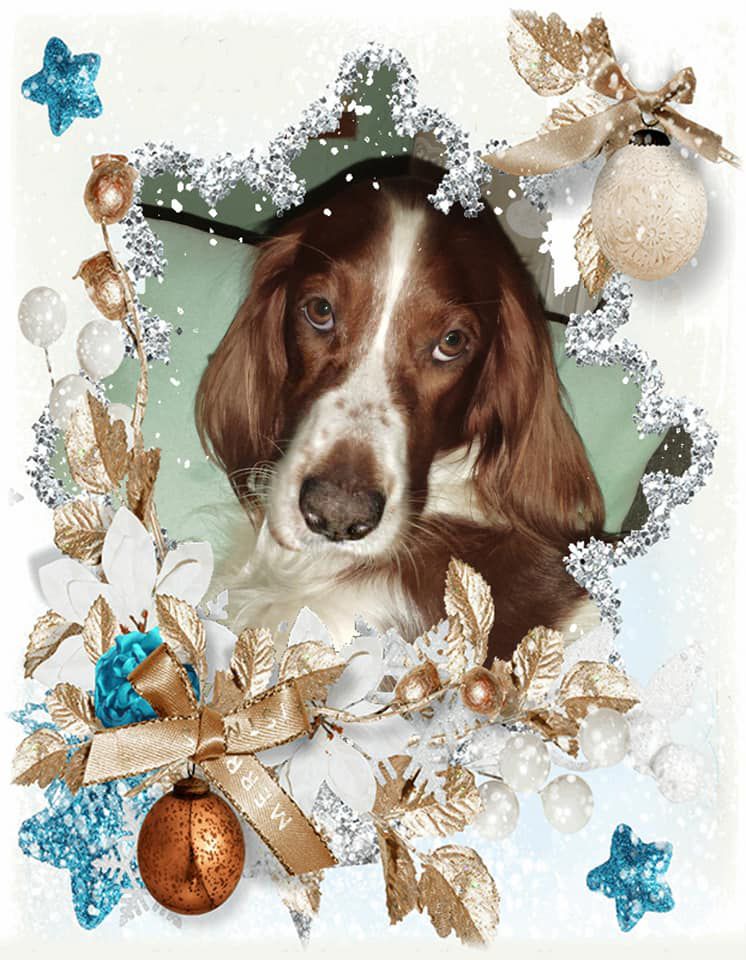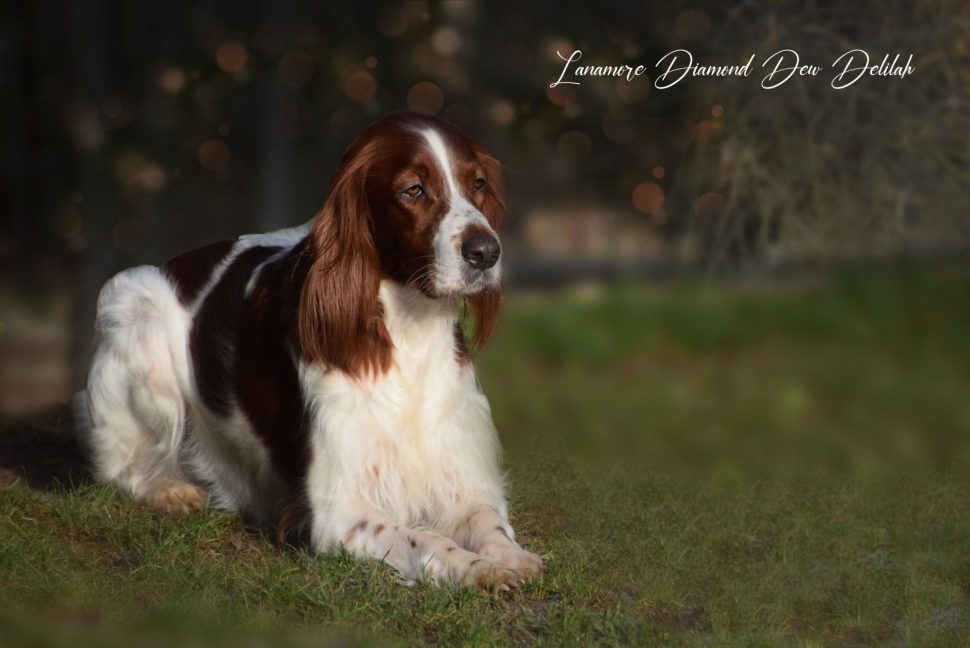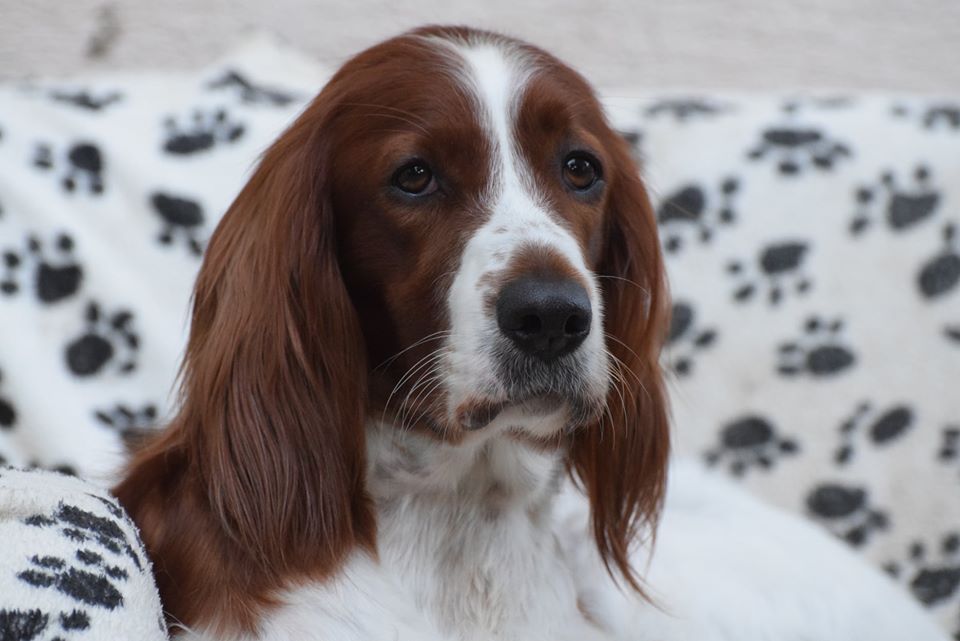 Deli, June 2020, almost 2 years
Our little Deli celebrated first birthday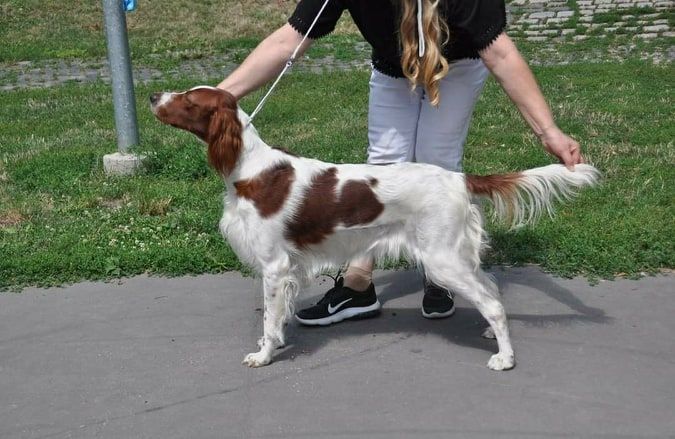 Deli in Slavkov 4.May 2019