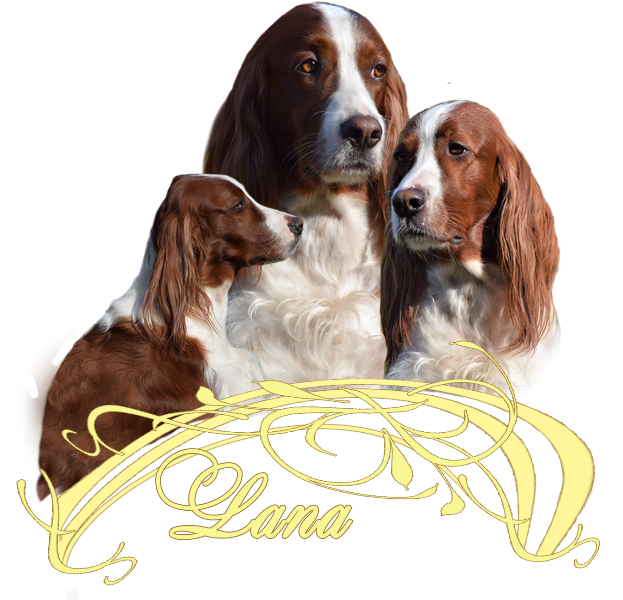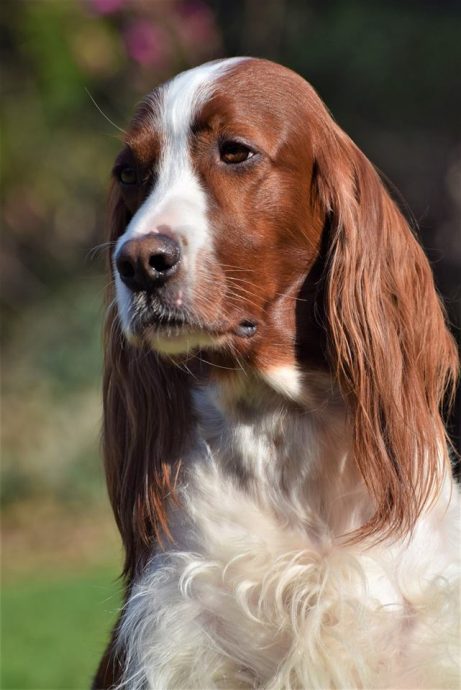 Bellanice Artegerd "Lana"
Irish red and white setter
Born 17.4.2014
Inter Champion C.I.E.
GRAND Campion of Slovak republic
Champion of Slovak republic
Junior Champion of Slovak and Czech republic 
Cruft´s qualification 2016, 2017, 2018
Club winner MSKAO and SKPS 2016, 2017
International Field Trial - Exam of hunting talents  T.A.N. 
First and only one breeding female Irish red and white setter in Slovak republic
Lana is a beautiful, intelligent and very dominant female dog.
She combines elegance, intelligence and gracefulness in one.
She likes freedom and movement.
Her lickerish tongue is very fast in gripping goodies.
She is just the most leading figure in our pack.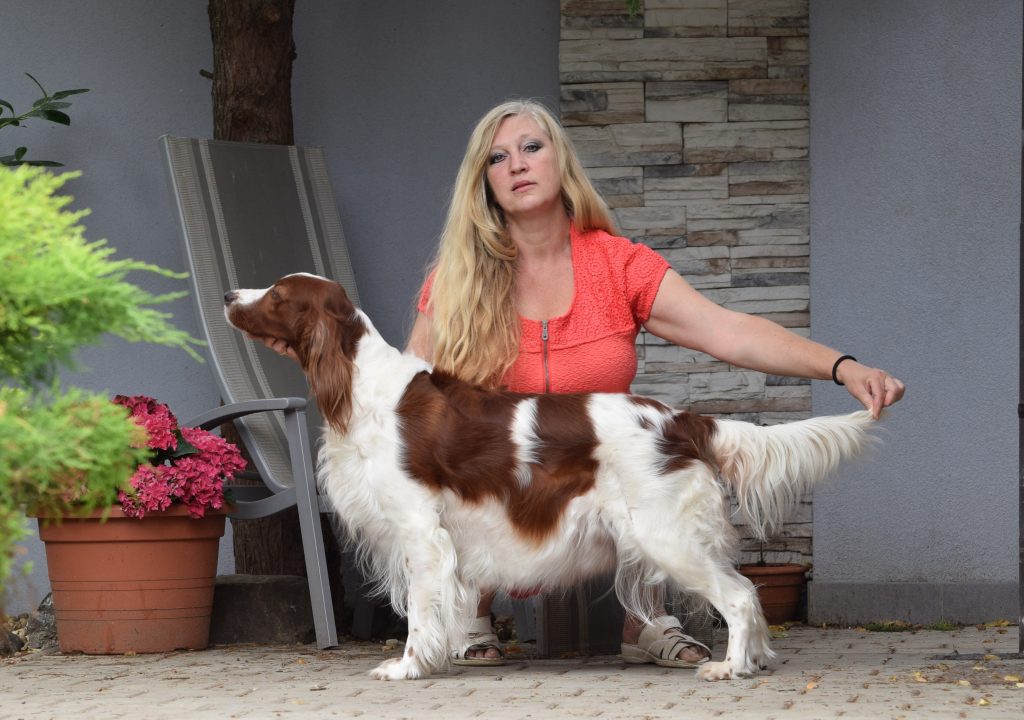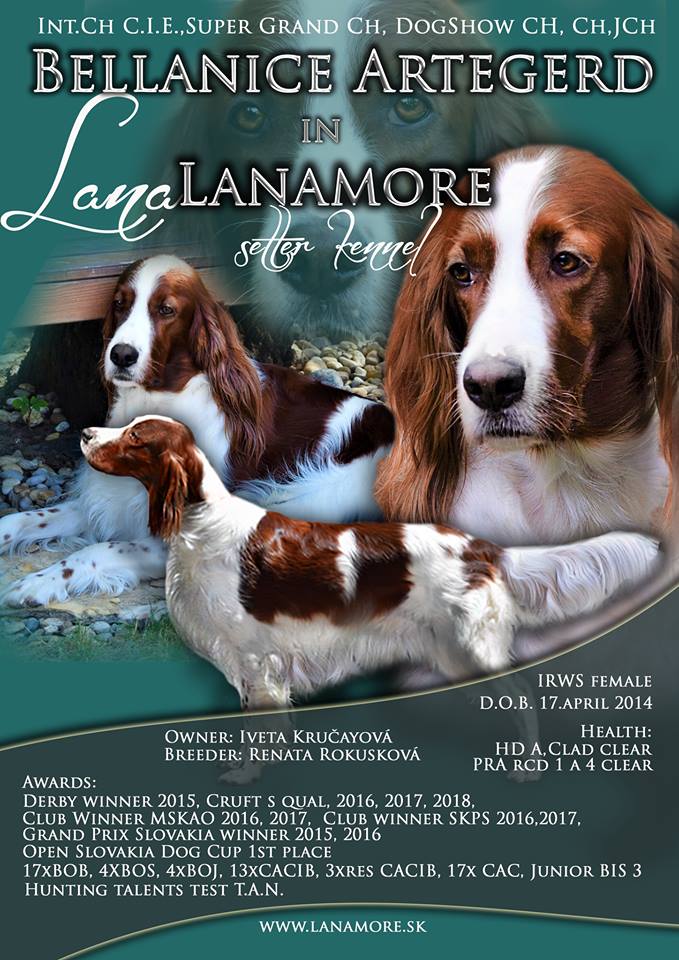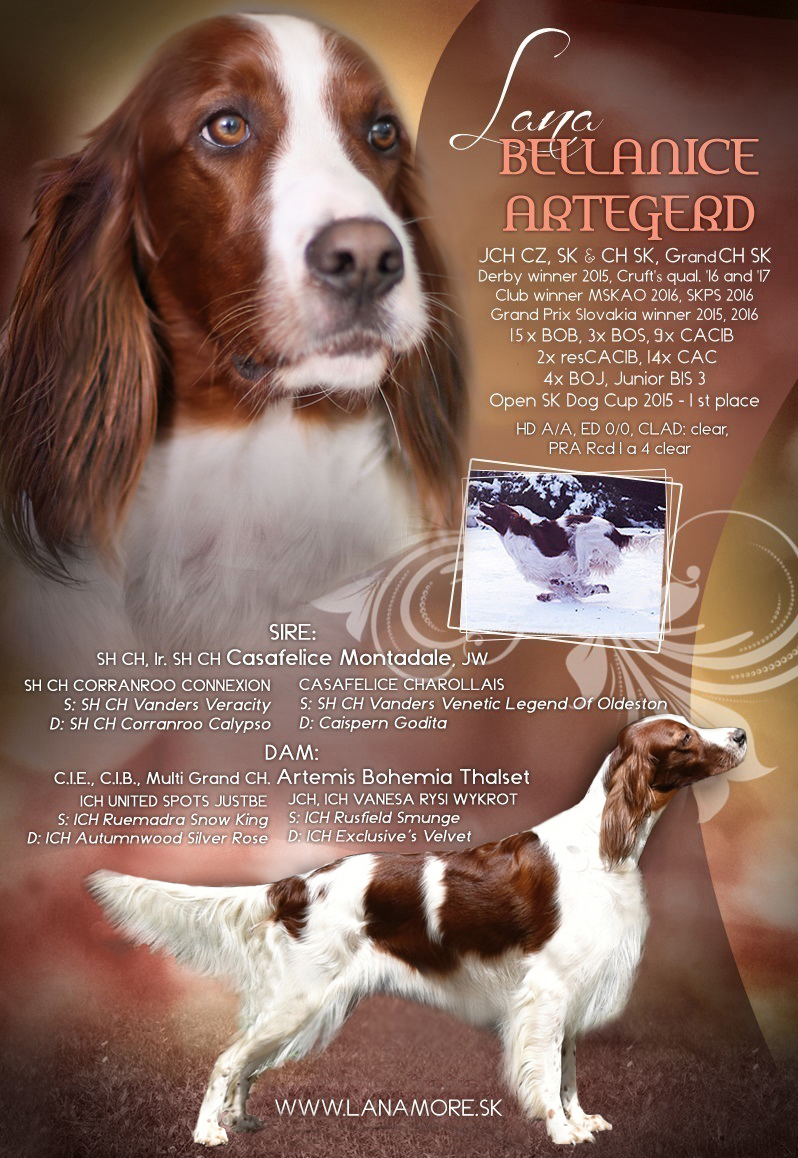 Christmas and winter 2017-2018 with Lana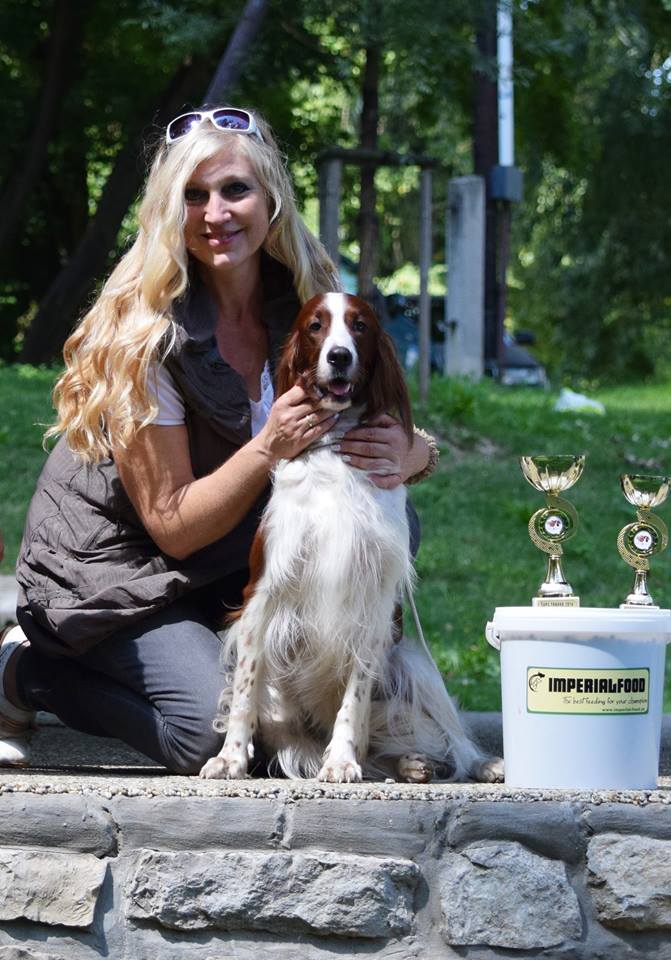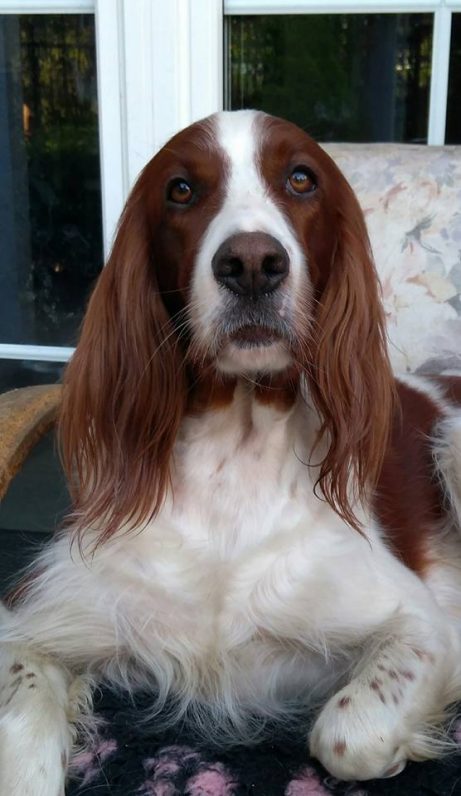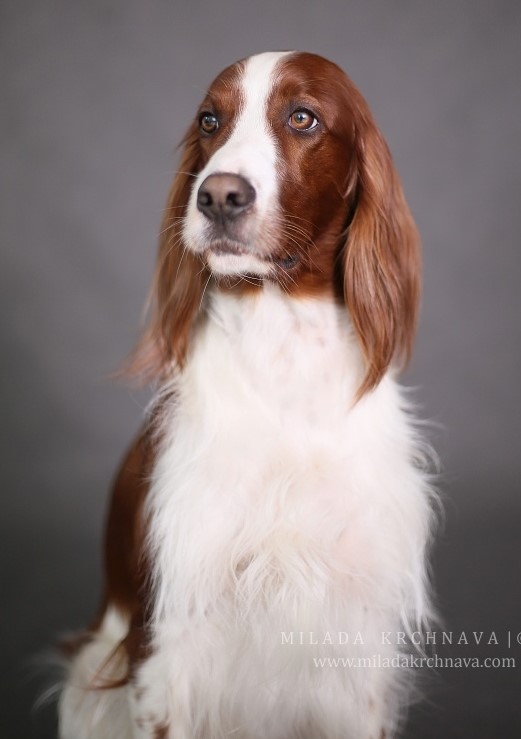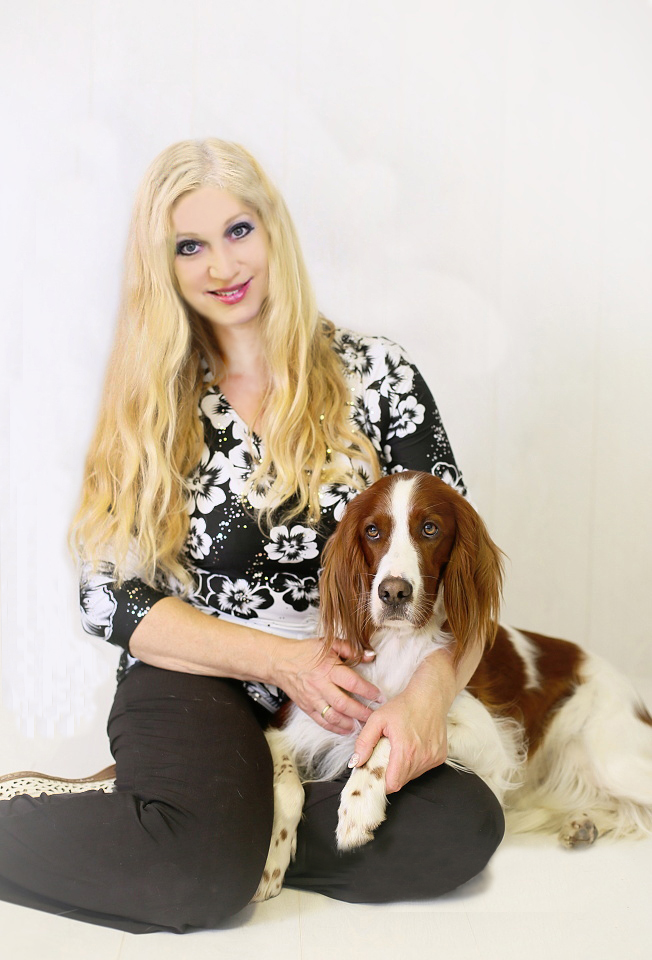 Lana's gallery 
 click on the picture
Our Lana celebrated on April 17. 2017 her 3.rd  birthday