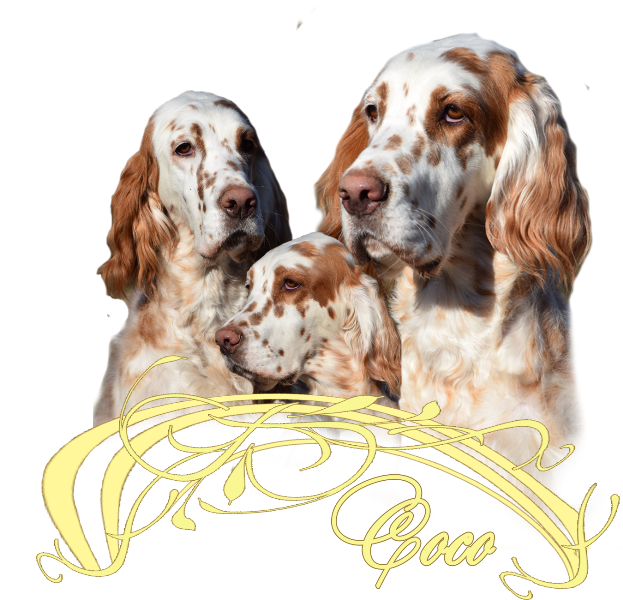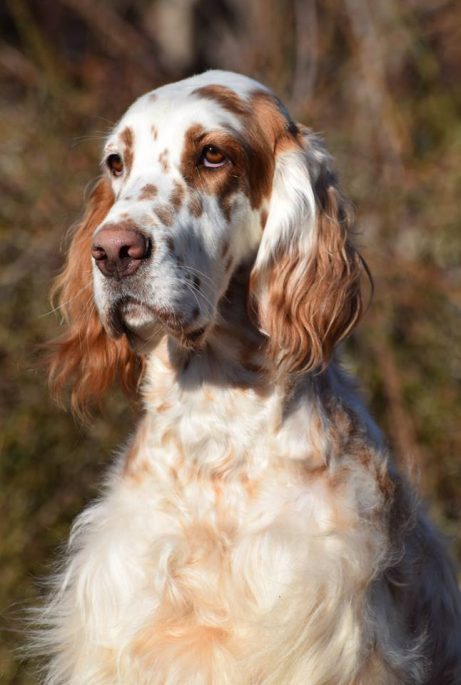 Coco Chanel Lanamore
Lymarkos
English seter female
Breeding female in Lanamore setter kennel
Parents:
(Kadon Here's Dunley Charismatic & Latin Lover Snow On The Sahara)
Titles, awards and health:
Champion of puppies
Junior Champion of Slovakia
Junior Champion of Czech republic
Hunting Ability Test T.A.N.
HD A/A, ED 0/0
BAER normal
Pra rcd 1 hereditary clear
Our little Coco is a beautiful and temperamental female
Its pedigree line is from America, which is it seen on her typical head and body building.
For the time being, she has only been tame in our big family, but I hope that in time we will be glad to see her show results, and likewise the puppies I'm already looking forward to.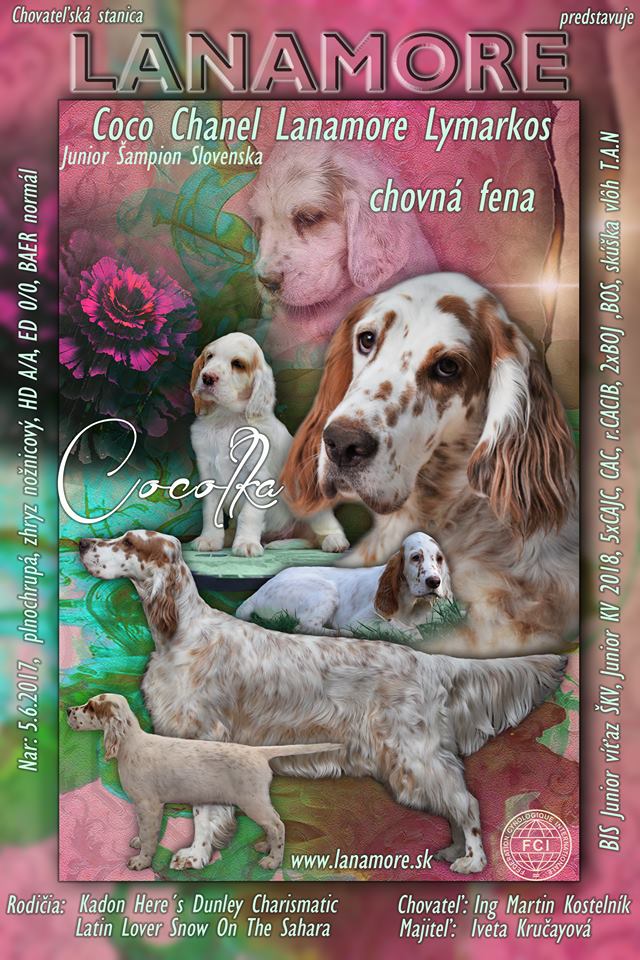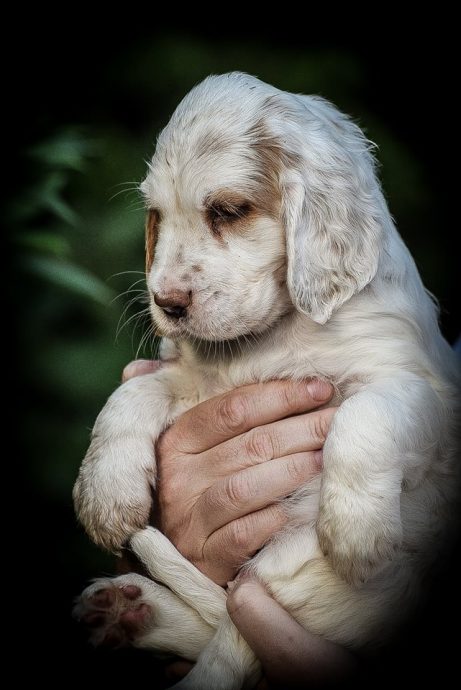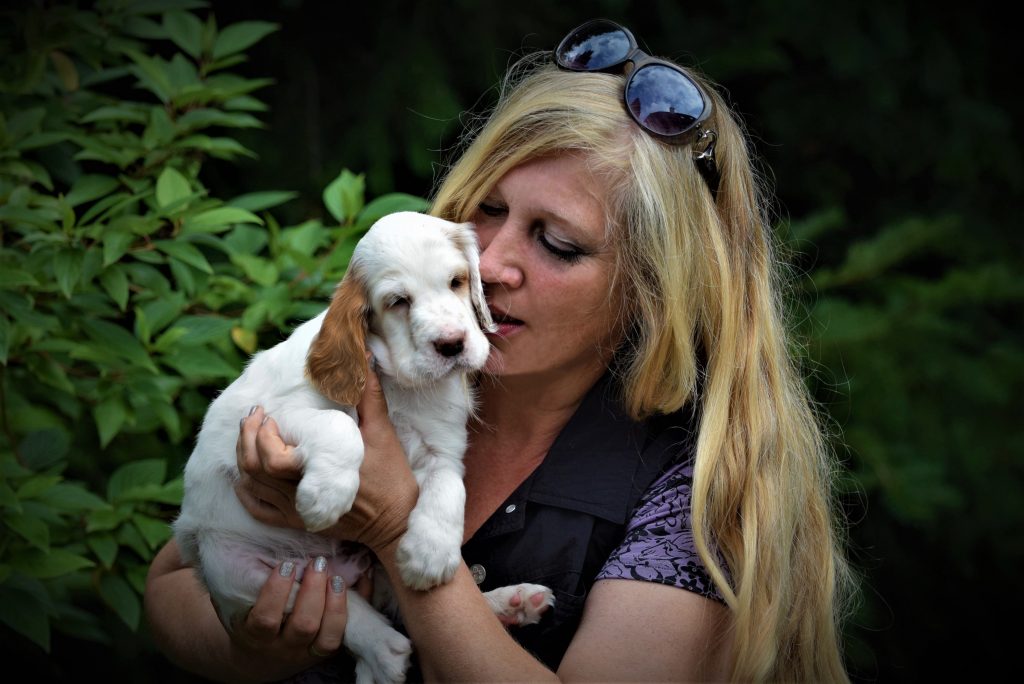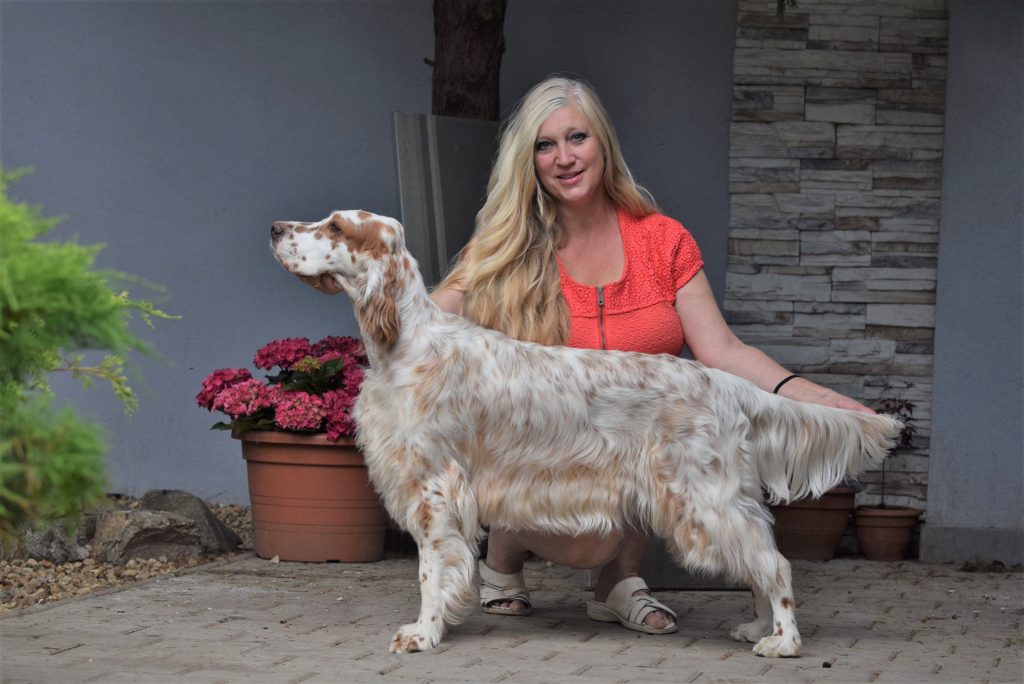 Christmas and winter 2017-2018 with Coco