We have news about mating our females Odeta and Delilah!
click here!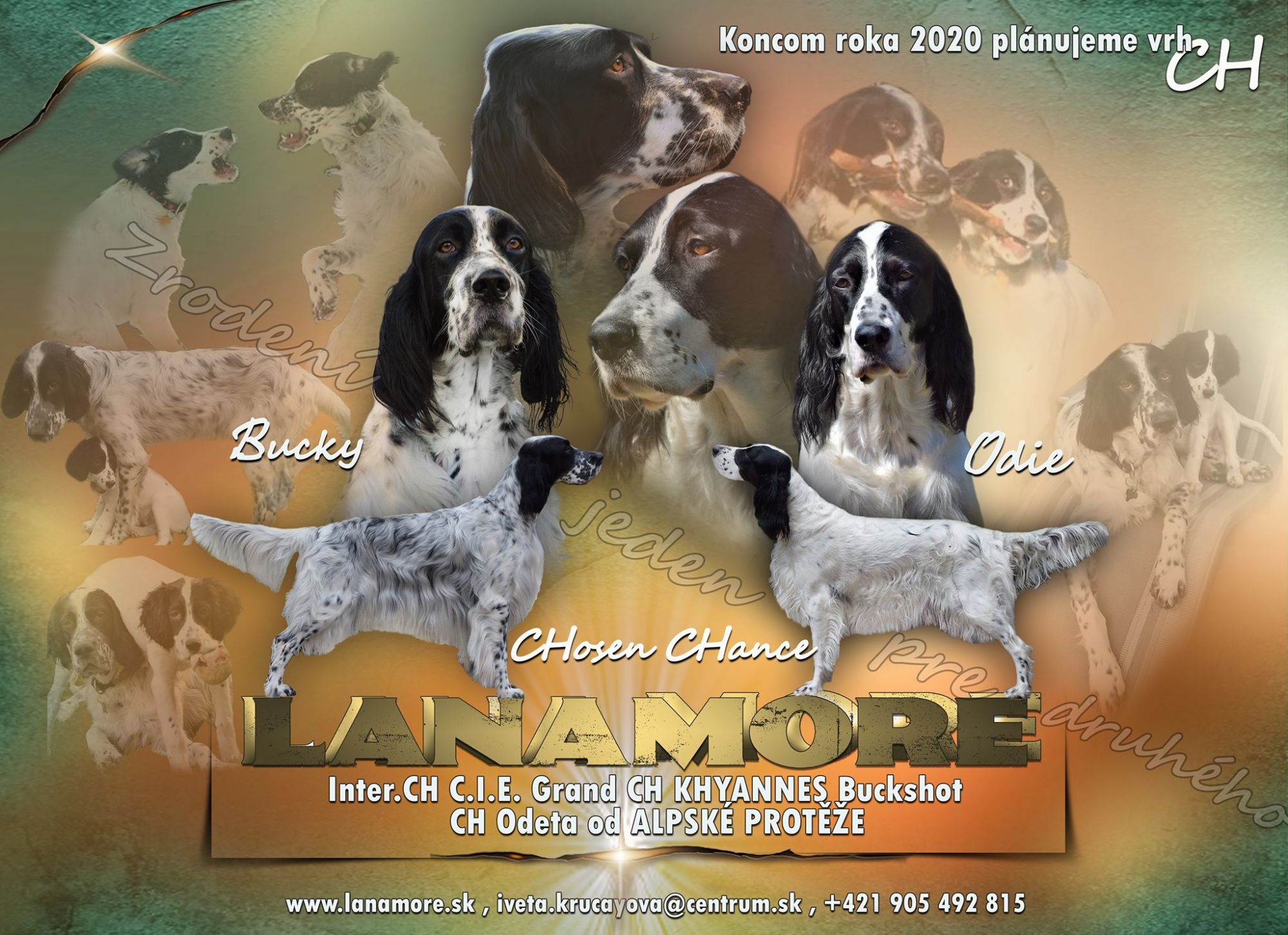 In the beginning of year 2021 we will plan new litter of English setter with our Odie and Bucky.
We plan too two new litters IRWS with Delilah and Paddy  in the Spring and  litter with Angelo and Debbie in the summer 2021
In the end of year 2021 we plan puppies with our Coco.
We provide more information in time in section "PLANED LITTERS"
click here
We offer to mate our stud dogs
English setter - KHYANNES Buckshot "Bucky"
Irish red and white setter LANMORE Alpha Edition Angelo
All info are in sections in their names